There are a few (hundred) guilty pleasures in life that I just can't give up…
Blue cheese
Juicy burgers with blue cheese
HGTV
A cinnamon dolce latte
Netfix marathons
Guacomole
Pushing on a bruise to see if it hurts
Target's Nate Berkus endcap displays
Stalking Zillow for beautiful homes
Okay, the list could go on.  But in a prime spot on that guilty pleasure list you would find Show Houses.  They inspire me.  Keep me on my design toes.  Make me hideously jealous I didn't create those beautiful spaces.  They are education, inspiration, and exasperation all rolled into one, and I absolutely adore them!
Top on my recent show house list was the beautiful Villa Blanca by Perkinson Homes.  Each year Richmond HomeaRama features a show house tour of stunning new-builds.  All the proceeds of the Show House tours go to Habitat for Humanity, so really… my obsession with show houses "gives back" in this case, making it feel a little less crazy obsessive. ;)
There were 8 houses on this show house tour, but I was smitten with the first one we walked through.  Even after seeing 8 other stunning homes, Villa Blanca still held its place in my heart.  I love the mix of fresh & classic design.
The overall aesthetic of Villa Blanca feels comfortable and familiar, yet fresh and inspiring.  It is a home you invite your friends to and a home you lounge in.  I am a sucker for older, character homes.  But after viewing this new-build Perkinson home … just throw in an incredible view, and I'd move right in to this new-build haven!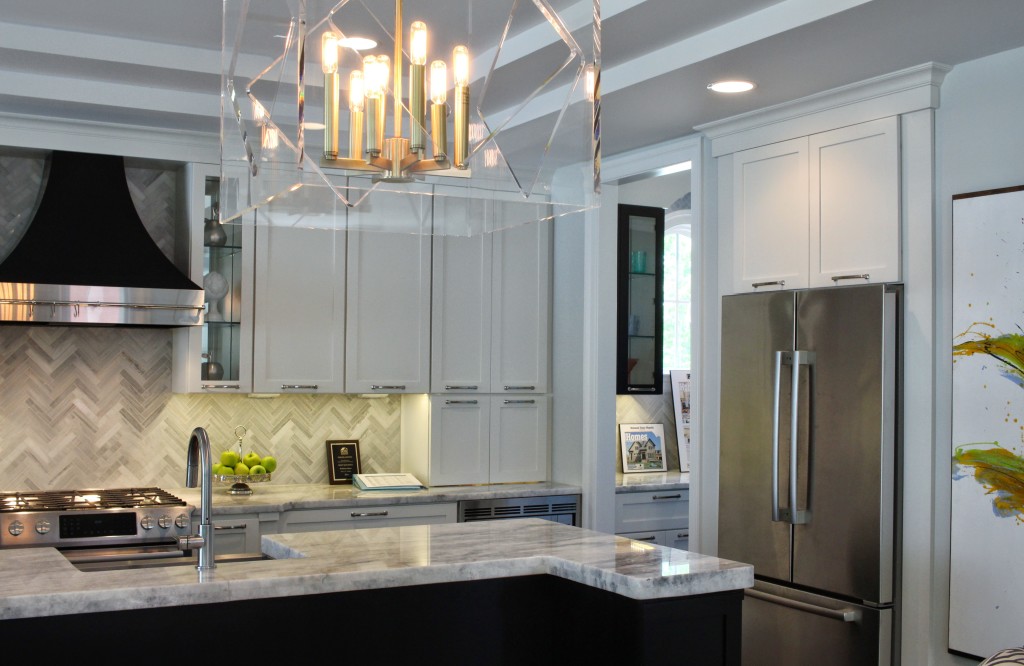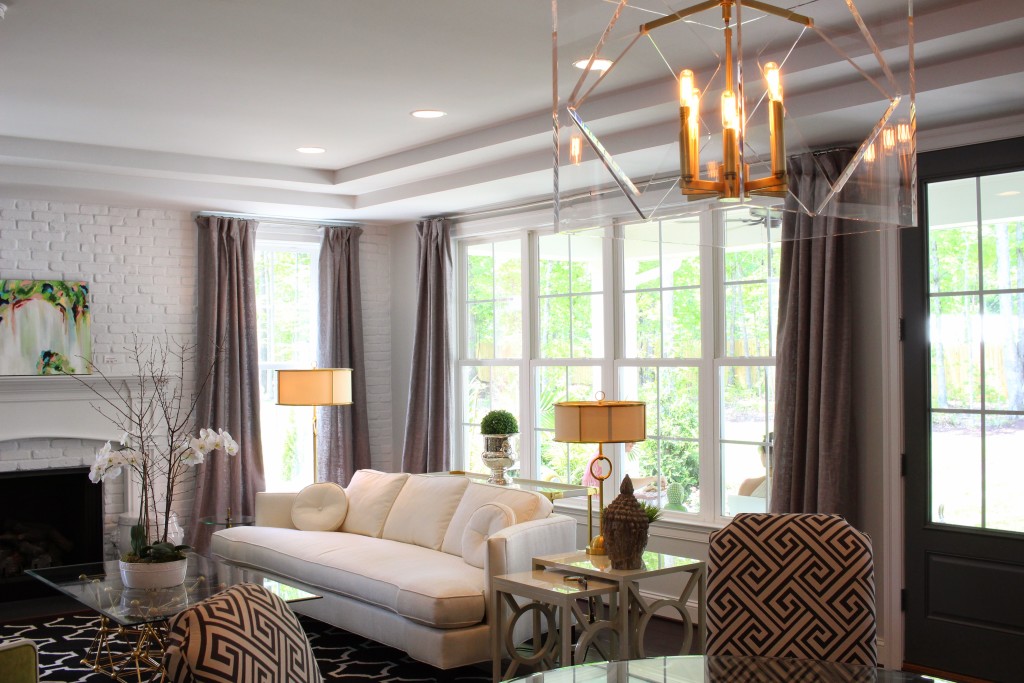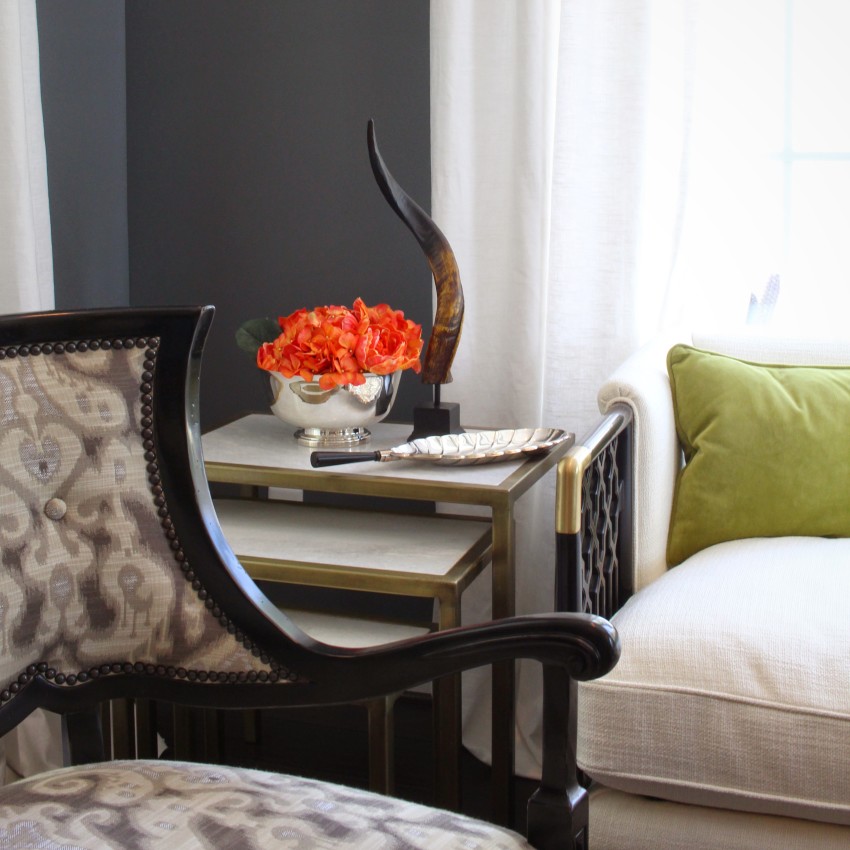 So there ya have it.  A new-build that might just win over this old-home-loving girl.  And I'll be back next week with Ben's favorite house on the show house tour. Thankfully we'd be neighbors, at least. ;)
And in true Ben & Tera fashion, we couldn't pass up the opportunity for a Show House mirror selfie.  We come off all 1980's when we try to look cool. We were only 2 years old in the 1980's, of course.  Ah hem.  Yes, 2 years old.  Peace out 1980's.