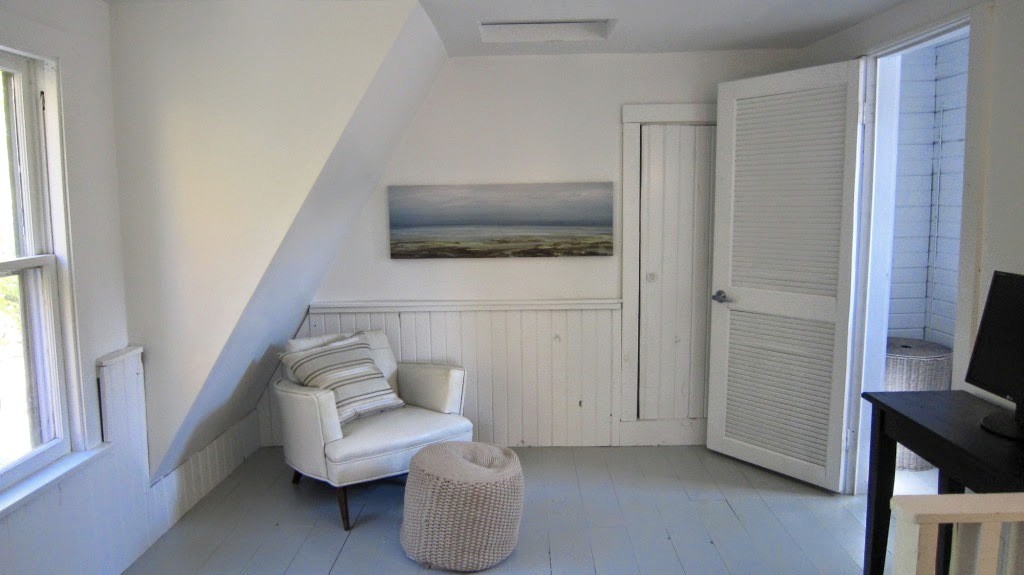 THROWBACK THURSDAY
Before we had ever heard of a blog, a DSLR camera, or a hastag (they were still called "pound" signs back then), we were designing and renovating.  So we are excited to celebrate "Throwback Thursday Renovations" here on the blog, and to take a trip each Thursday down renovation memory lane.  We will be looking back at some of our favorite projects, our live & learn moments, and the before & after transformations!
Today we are we are looking back at one of Ben's favorite renovations, the Division Street Project.  It was a fantastic journey into renovating a home on a shoestring budget using flea market, clearance, and garage sale finds.  Ben claims the sitting area of this master suite as one of his favorite rooms we've ever done.   We are sure suckers for rustic, coastal charm!
The sitting area of this attic turned master bedroom highlights what a roadside chair, elbow grease, some drywall, and a great paint sprayer can do! We replaced the drooping, drop down ceiling with drywall.  Then we primed and sprayed the entire room a clean shade of white.  We freshened up the wood floors in the sitting area and bath with heavy-duty porch & floor paint, and we used stylish, clearance-find light fixtures to instantly update the rooms.  The balance of painted wood and moments of modern, shiny metals — the chandeliers, bathroom mirror and framed print, headboard button details  — provide a nice balance to all the rustic wood and the flea market furniture finds. Without those modern moments of shiny metals (and that awesome abstract ocean print!) the rooms could have landed a bit too shabby-chic for our taste, but the juxtaposition of styles landed this master retreat as one of our all-time favorites…Because when beauty meets the budget, that's our sweet spot!
If you follow us on instagram you've already seen a few recent peeks of this renovation, but here's the full master suite before and after!
THE BEFORE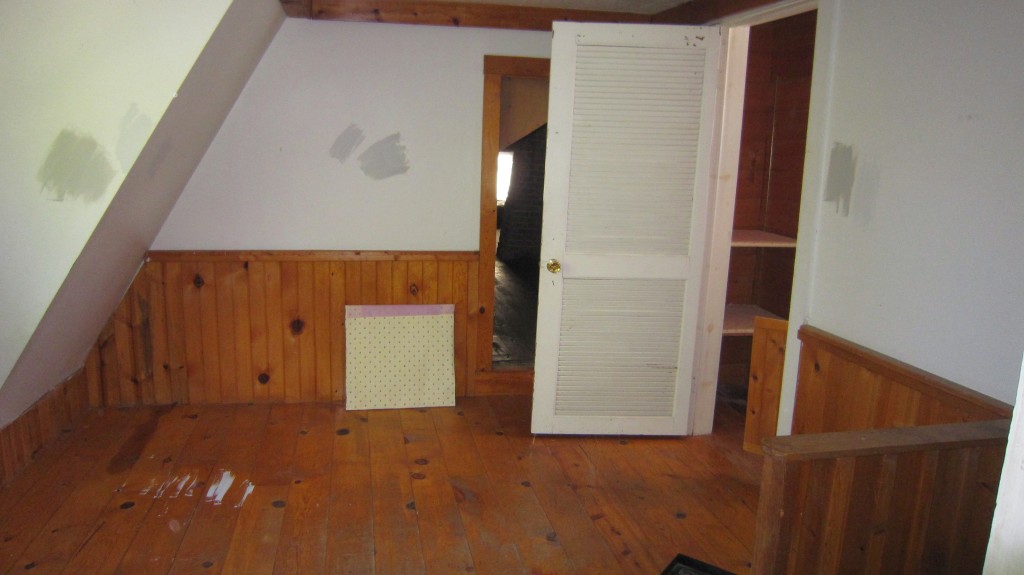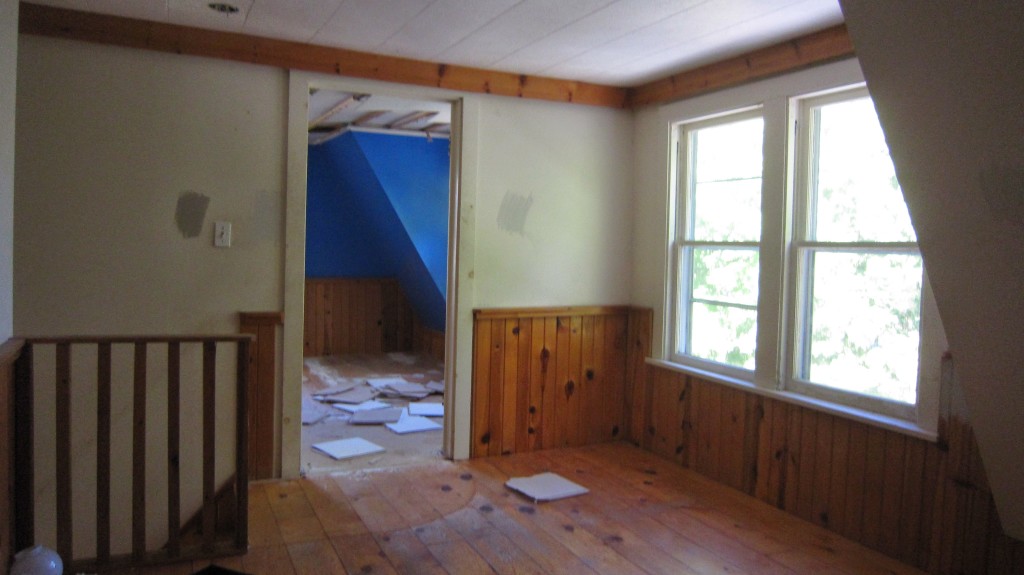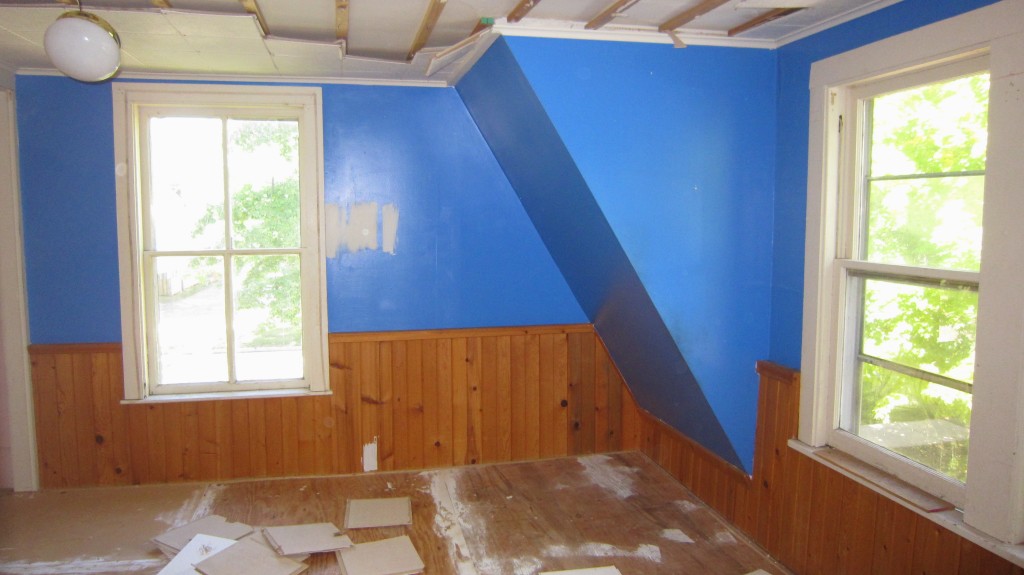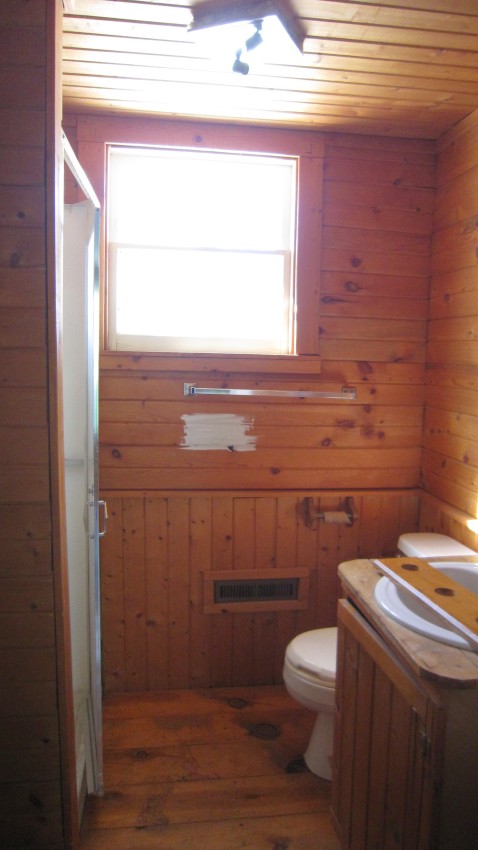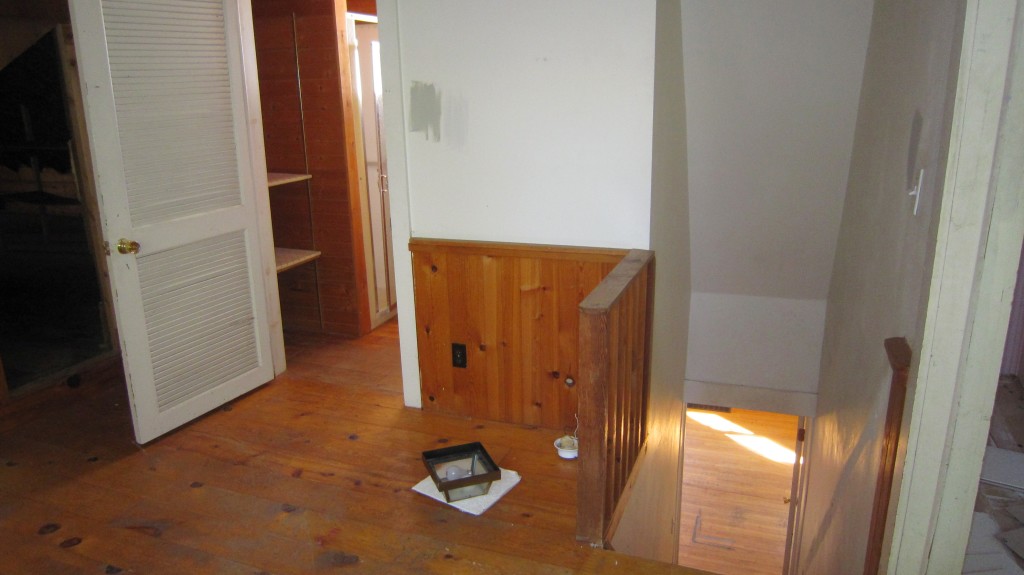 THE AFTER
Thank you for indulging us as we reminisce over past projects!  Sometimes life gets busy and the years blend together and we forget all the incredible projects of which we've gotten to be a part.  How lucky we are!!
I'll see you next Thursday with another Renovation Throwback when we'll look back at the other bedrooms from this Division Street project.