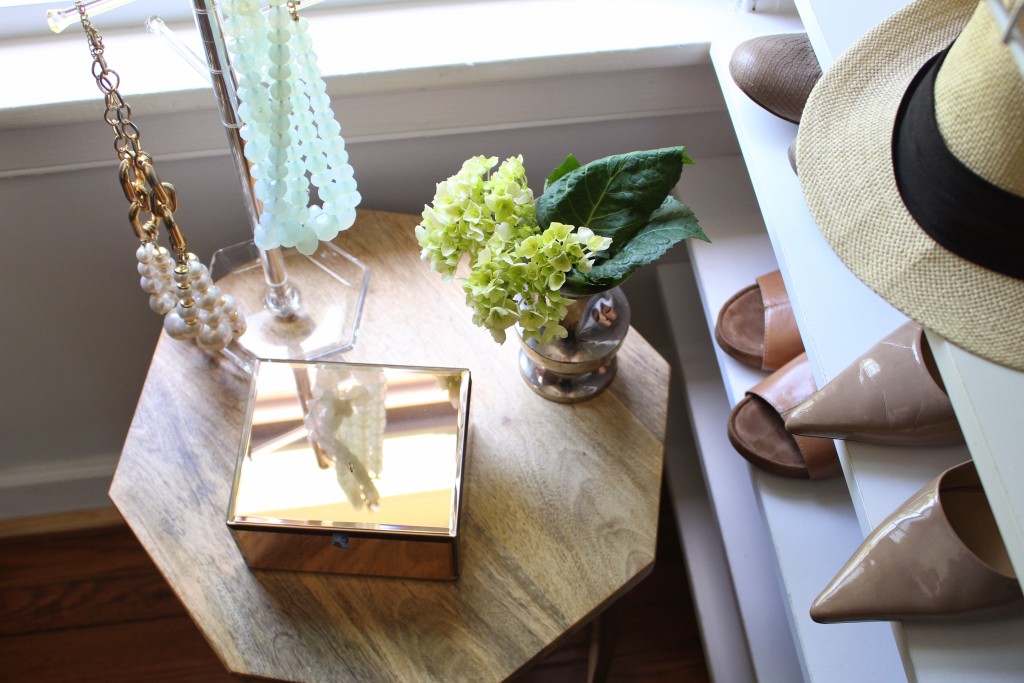 A Saturday at home and closet organizing does this girl some good!
We adore, simply cannot-pass-up, the character of older homes.  But for all that beautiful character older homes have to offer, they are ridiculously slight on closet space.  So just before move-in we reorganized (read "walls came down") the Cape Cod's master bedroom to capture some additional closet space.  The master bedroom was big on size but tiny on closets.  No more.
That was months ago.  This weekend we are finally putting the finishing touches on the closet — finishing touches like French doors, a chandelier, and shelves galore! We're "staging" the closet (ie. folding clothes – capsule wardrobe anyone?!) and I'll be back in the semi-near future with the final reveal.  But in the meantime, here are a few sneak peeks of the closet in progress…
SEE THE FINISHED CLOSET REVEAL HERE!
BEFORE [MLS Photo]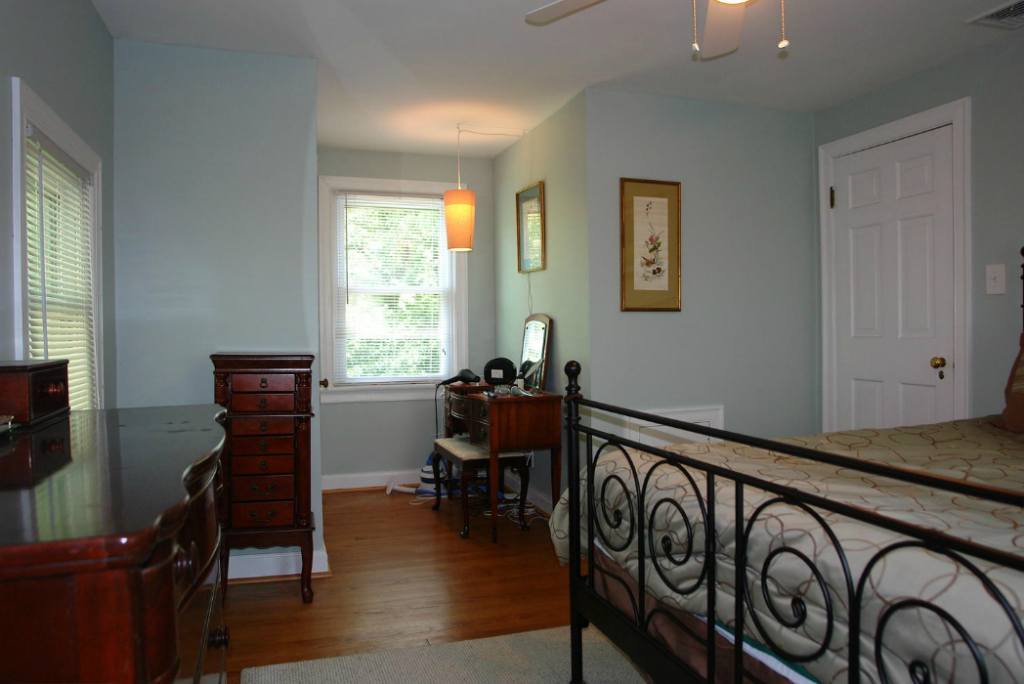 IN PROGRESS + A handy, good-looking husband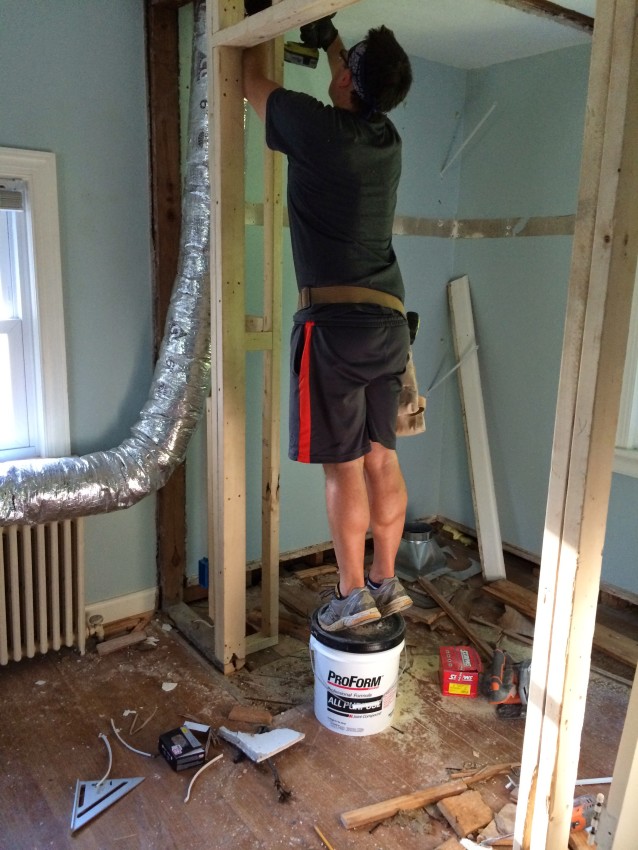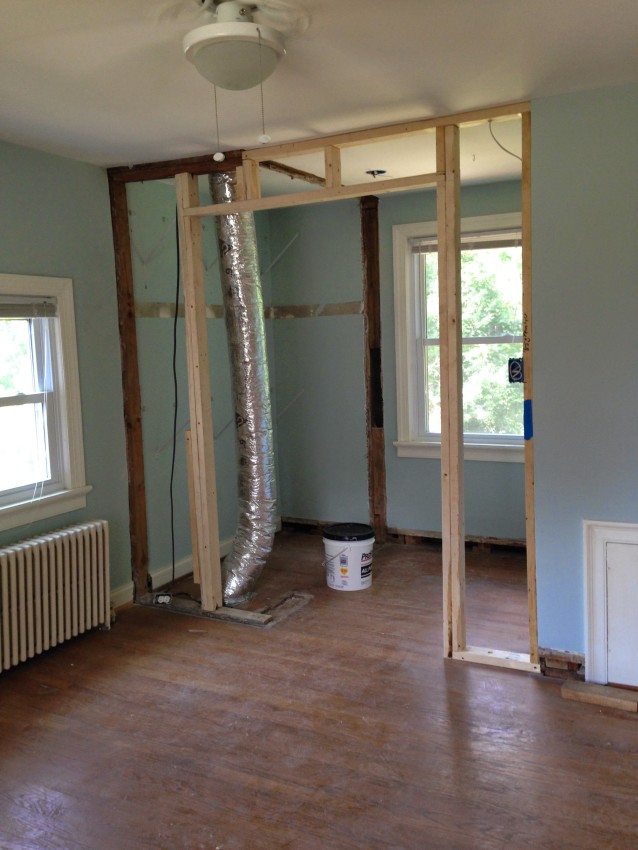 IN THE FINAL STRETCH!