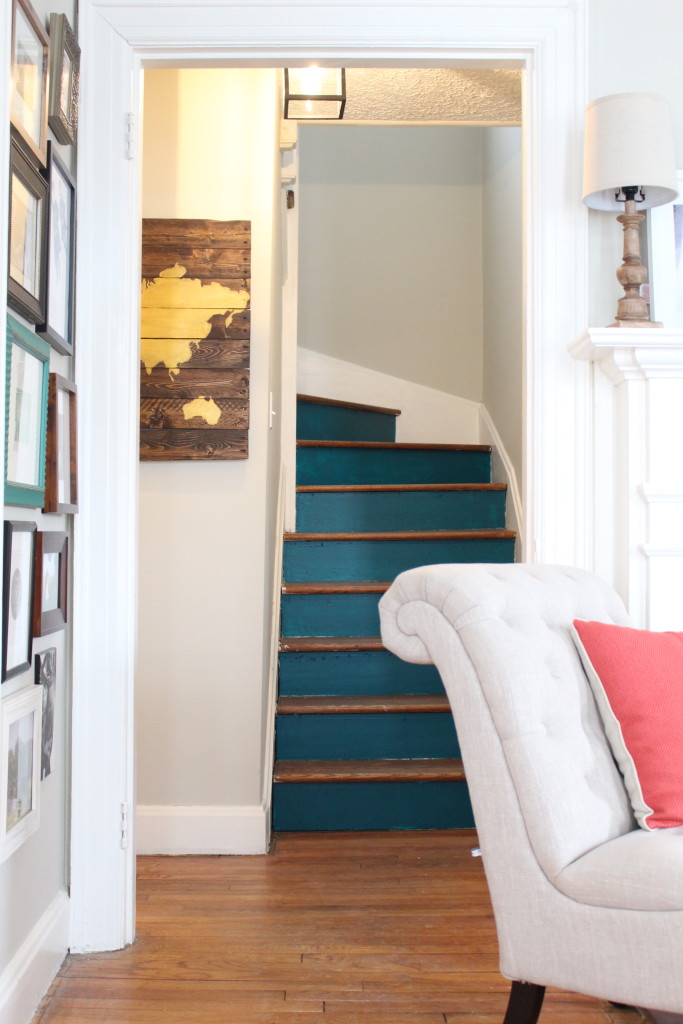 Look at a sneak peek of these TEAL stairs at the Dave + Audrey project!
I'm thrilled to be working with Dave + Audrey.  They are fun-loving newlyweds who are drawn to colorful design. With record low temperatures and 6" of snow on the ground here in Virginia, Dave + Audrey's love of color is serving as the perfect pick-me up!
We're putting the finishing touches on the design next weekend.  Photos to follow soon after, I promise!