The best part about kitchen and dining room staging, is the "decor" is generally edible and already on hand!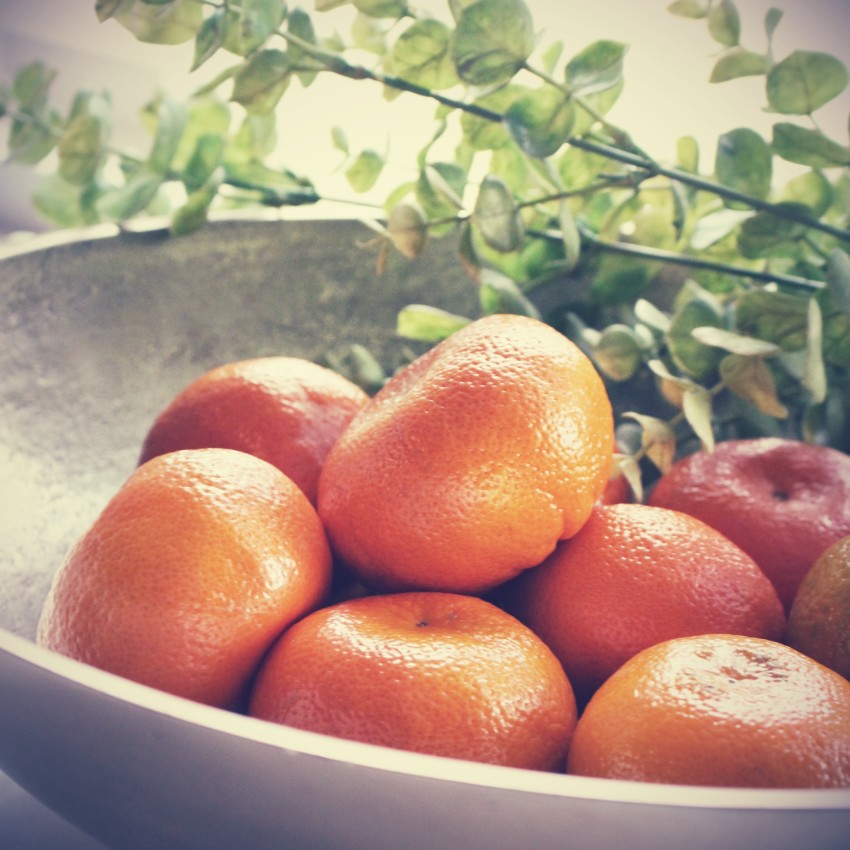 These clementines were destined for the Dave + Audrey dining room shoot, but alas as much as the homeowners love color, the dining table was getting a little too colorful.  So the clementines got the axe and some quieter granny smith apples made the cut.  We brought in the homeowners' colorful dishware, as well as some vintage-style drinking glasses to tie in the blue-greens found in the rest of the space. With the addition of the homeowners' tea set and some affordable fresh flowers (using a "measuring glass" as a vase!), the tablescape has a sense of colorful, relaxed personality.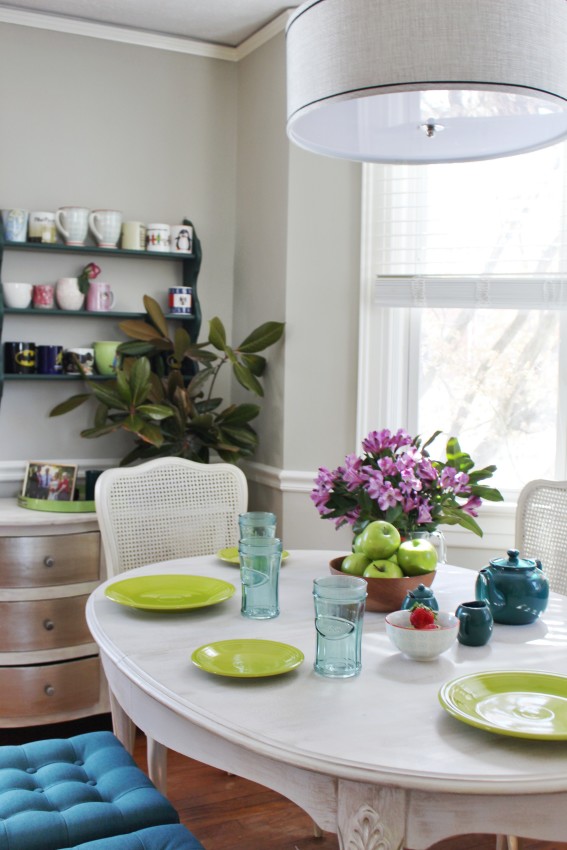 In the kitchen, the homeowners' current belongings worked to infuse the otherwise neutral space with a colorful personality that is easily adaptable.  The antique canisters can be used to store coffee & teas.  The orange mixer makes sure the kitchen does not take itself too seriously.  And the wood cutting board, limes and pink "lemonade" highlight the additional counter space offered by the rolling island.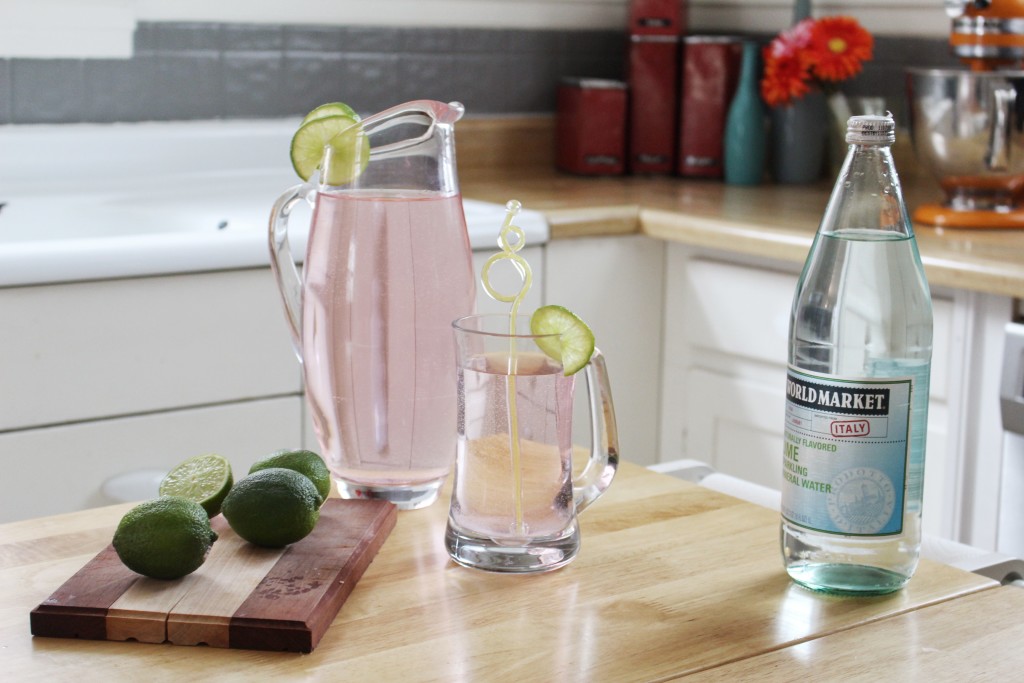 If you're looking to do a little kitchen or dining room staging in your own home (in preparation for guests, for putting your home on the market, or if your kitchen or dining room simply need a spring refresh) start by digging through your cupboards and refrigerator! Here are some ideas and inspiration to get you started…
Loaves of artisan bread.
Pots of herbs in a window sill.
Pretty bottles of water or soda.
An antique bowl brimming with fruit.
A vignette of vintage glassware or colorful coffee mugs.
A collection of beautiful, natural wood cutting boards.
An antique crock of wooden spoons or rolling pins.
Glass display jars for items normally found in your pantry (flour, noodles, grains, coffee beans)
Gatherings of oils and seasonings in a basket or on a decorative platter.
A tray of  glassware and a lovely bottle of wine.
Copper pots or tea kettles rich with patina.
Collection of cookbooks.
Pretty tins of tea or coffee.
So cheers this Wednesday morning to functional design and to me learning to love clementines, because I have a kitchen bowl brimming full of them, and I'm an apple kind of girl! ;)
Hope your week is a beautiful one.