I can't get enough of these lake views!  When you have views like these, they are certainly meant to be enjoyed.  But the Lakeview homeowners weren't enjoying their deck.  It lacked the sense of life and comfort and personality that they longed for.  As the homeowner said, "It needs something, but we just don't know what!"  
Sometimes homeowners are up for tackling design and renovations on their own, they just need a little help creating a design plan.  This was the case with the Lakeview homeowners. They wanted a colorful, comfortable, indoor-outdoor gathering space for friends and family.  They wanted it to be "a happy space," a space everyone was drawn to.  So they called me in for some hourly design assistance.
I had the awesome pleasure to tour their house and to help them pull into focus the design vision for their home, including that gorgeous deck!  We talked about designating different areas of the deck for different purposes: dining, lounging, grilling, playing games, and relaxing in front of a fire.  We pulled together a color scheme that complimented their siding, and furnishings that were both practical and comfortable.  And in the end the homeowners had a design plan in hand they could use to go out and design their space.
Here's where they started…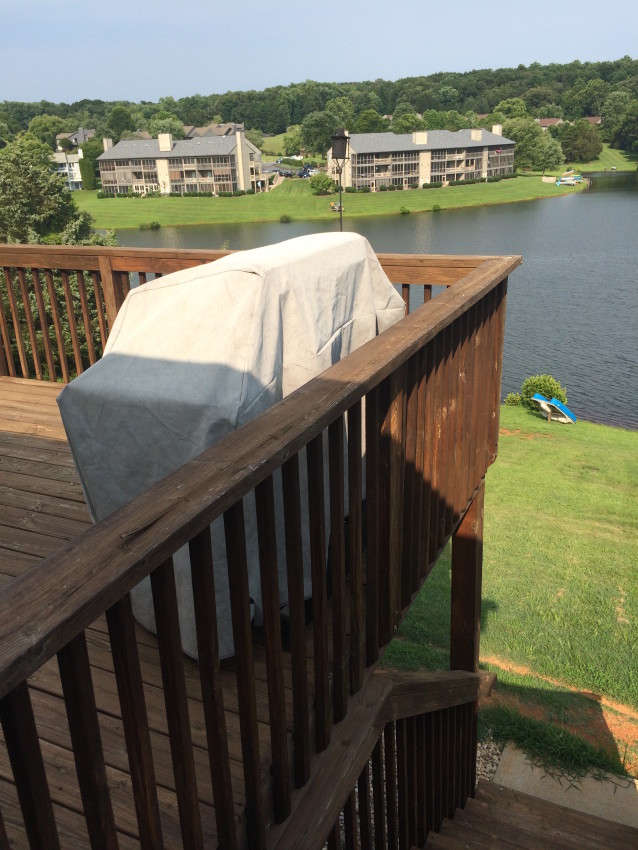 And here's the plan for their new, colorful deck!  They now have a vision, layout, and design plan they can use to make their deck dreams a reality.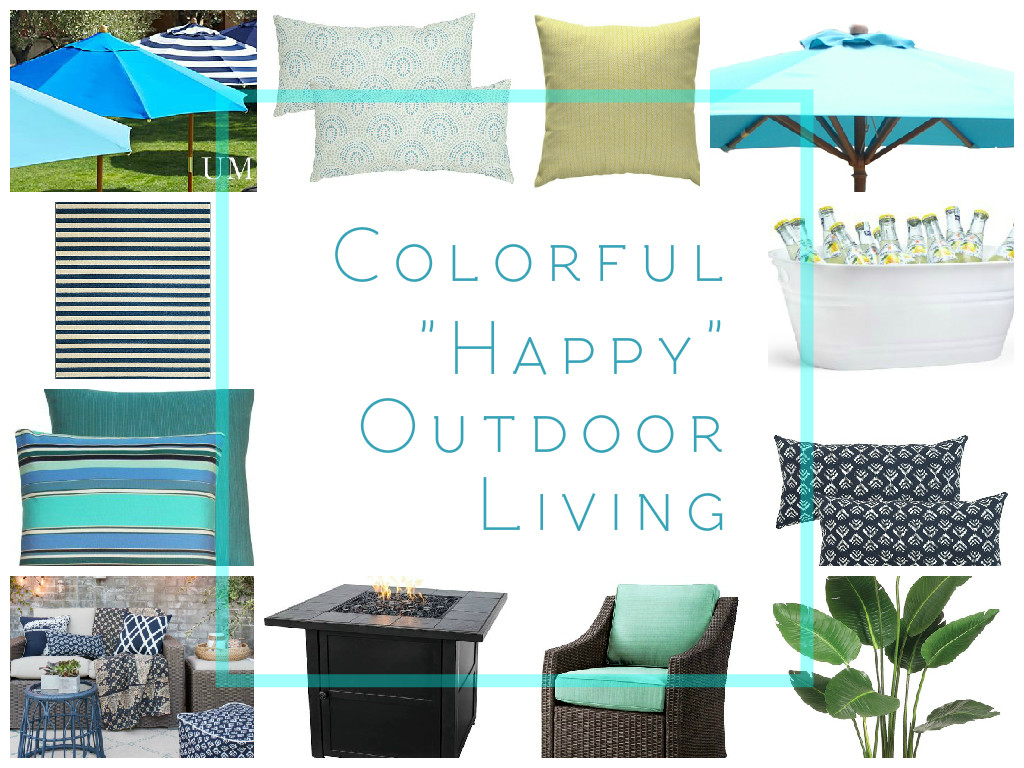 To sunny summer days and gorgeous views!  Happy Wednesday.
If you could use a little help kickstarting your renovation or design, we'd love to partner with you in making your home one you love!  Our hourly design services provide you with the tools and design plan to take your DIY project from start to beautiful reveal!