Today was a throwback Thursday in a very literal sense!  Thanks to Formica — you got it, the countertops, they are making waves in the design world! — I was back at our first project when we moved to beautiful Lynchburg, Virginia: our Colonial "treehouse" renovation.  (Nicknamed for its soaring backyard views.)
I owe the hugest thank you to our incredible tenant Katie, who is so kind and so generous and always up for anything. On ridiculously short notice, I asked if she would empty out her entire kitchen so I could invade her space this morning, bring in all the styling, and do a photo shoot of the kitchen. And that crazy, amazing girl said yes without a moment's hesitation.  She is unbelievably generous, and an incredible talent herself!  If you haven't seen my interview with her and photoshoot of the apartment, grab a cup of coffee and prepare to smile. She is Southern and smart and genuinely sweet and creates the most beautiful, feminine spaces on the tiniest of budgets! We are so honored she calls one of our renovations home.  Check out her gorgeous apartment!
It will be a while before I can share the full kitchen tour, but here's a sneak peek of my morning's styling session and photo shoot!
You can see the before & after pictures of our crazy renovation of this 3,000 sq ft historic Colonial here!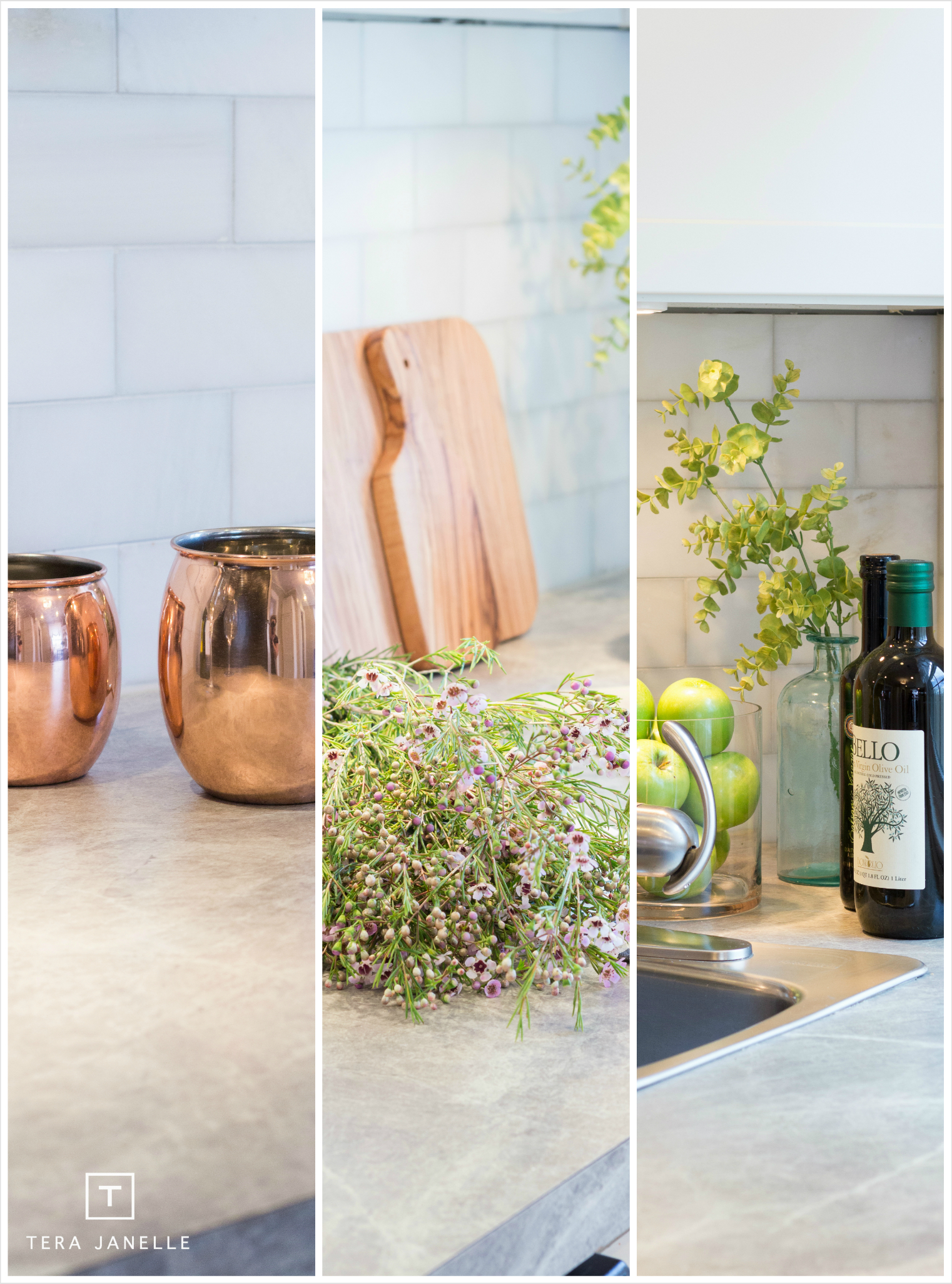 Don't you love those Formica Soapstone Sequoia counters?  They look so high-end with a marble backsplash!
Now relax and grab that coffee, and swing by and check out Katie's incredible space.  You won't believe her closet!