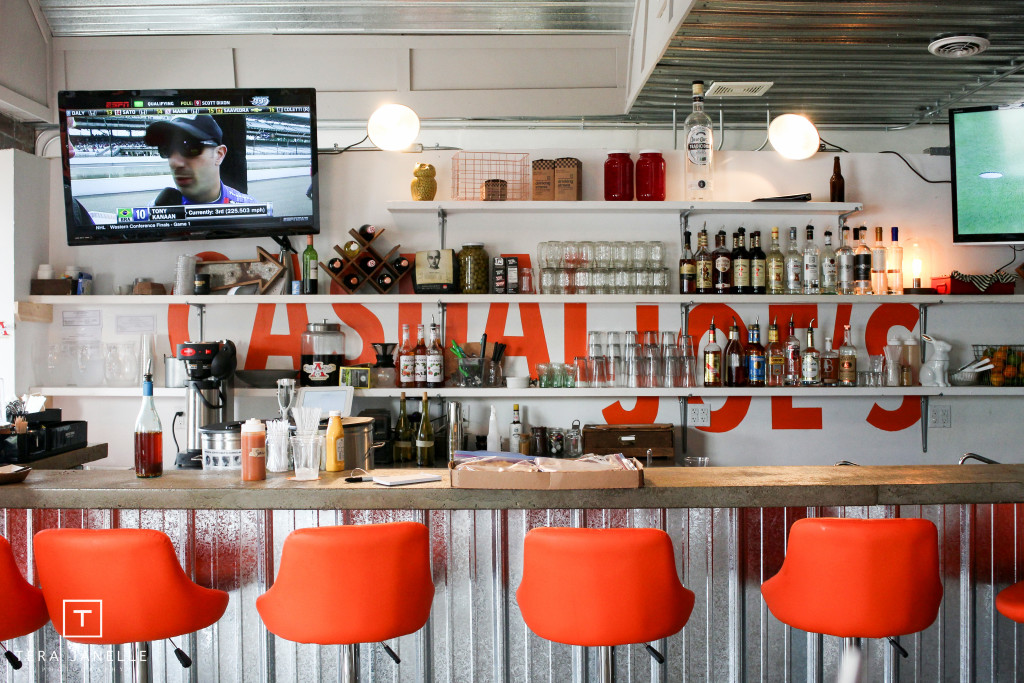 In 2013 Chef Tyler Sailsbery won a Food Network reality competition with his concept for a restaurant featuring a craft-casual spin on some classic Wisconsin dishes.  And after a tour of BBQ joints across the U.S., he was ready to open his third restaurant, "Casual Joe's," which features a finger-licking-good menu of updated Wisconsin classics and sauces, sides, and smoked meats all with a seasonal, foodie spin.  (Like his current to-die-for seasonal bbq sauces "smoked plum" and "stout," and the smoked sausage with cranberry kraut.)  Now I admit I might be a bit partial because this incredible restauranteur is also my brother, but as one customer of Casual of Joe's had to say, "We live in the South, and now our favorite bbq is in Whitewater, Wisconsin!  Who would've guessed?"
I'd teamed up with Sailsbery on designing his two other restaurants — The Black Sheep and Fin & Hooves — and I was stoked to team up again to design Casual Joe's.  Tyler has a clear vision for how he wants each of his restaurants to look.  To fit his theme of casual food in a casual setting for his newest restaurant, Casual Joe's, he purchased an old auto body building just steps from the lake.  Then he went to work transforming the dilapidated garage into a bbq joint that embraces great food and vintage, laid-back style.
Casual Joe's is located in Whitewater, WI, and as this Midwest girl now calls Virginia home — most of our collaboration happened via e-design, conferencing on ideas via design boards and video conferences.  Tyler had a clear vision for the restaurant's style and sourced some incredible finds (like those awesome orange bar stools and the vintage lockers).  I was mostly along to serve as a design-sounding-board and to help refine the overall aesthetic.  But he was on site and fully hands on, helping build each element of the restaurant, even pouring his own concrete bar counter.
Tyler's restaurants are always a work in progress – changing menus with the seasons and regularly adapting the aesthetics of each restaurant in way that is wonderfully organic and makes each visit unique.  He is a connoisseur of navigating it all, from farm-to-table fine dining to falling-off-the-bone ribs.  And it was about time I finally got to taste some of that bbq! So back in May, I was so excited to get my first on-site visit to Casual Joe's restaurant!  And just last week I returned from a second visit filled with talk of vintage signs, pallete-board wainscoting, and custom light fixtures for polishing off his back dining room.  Can't wait to see the pics of the space with the new additions — but here are a few shots of the incredible transformation thus far!
THE BEFORE
THE AFTER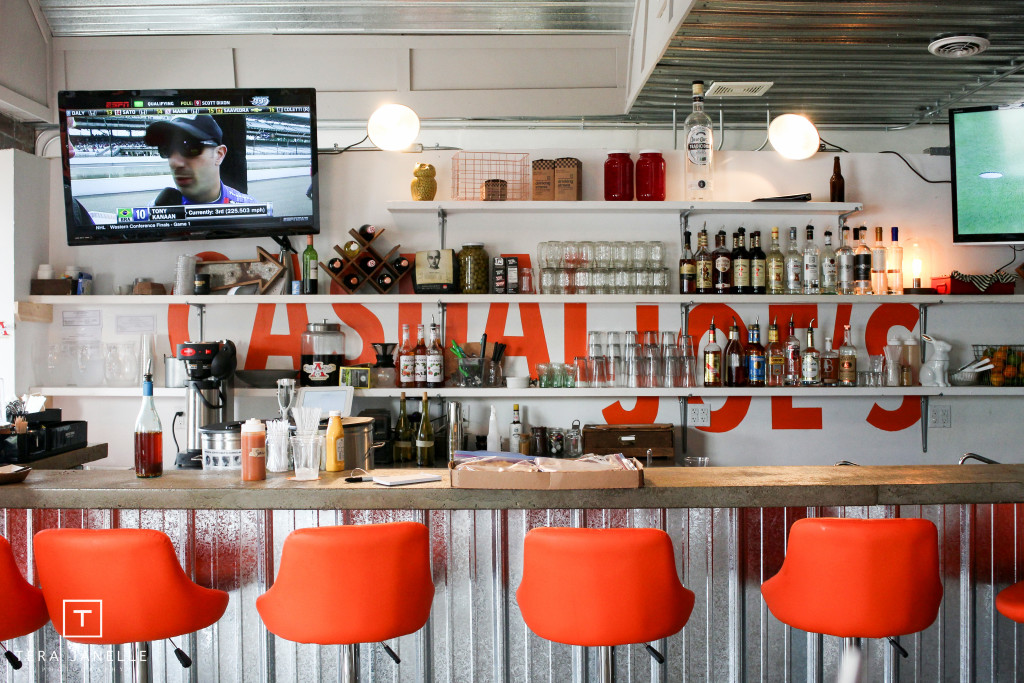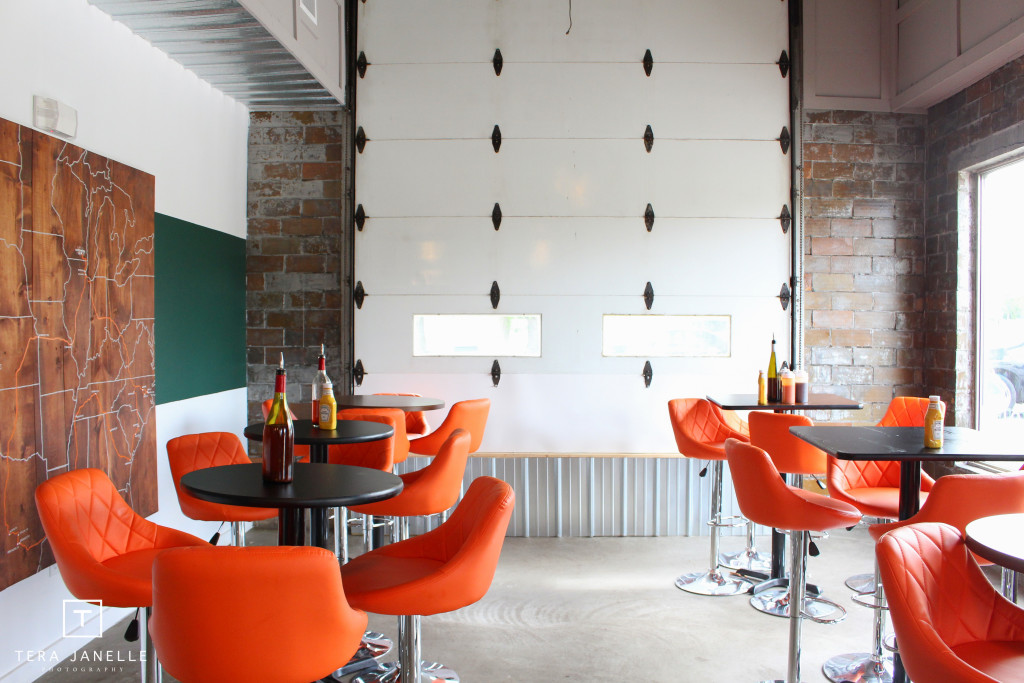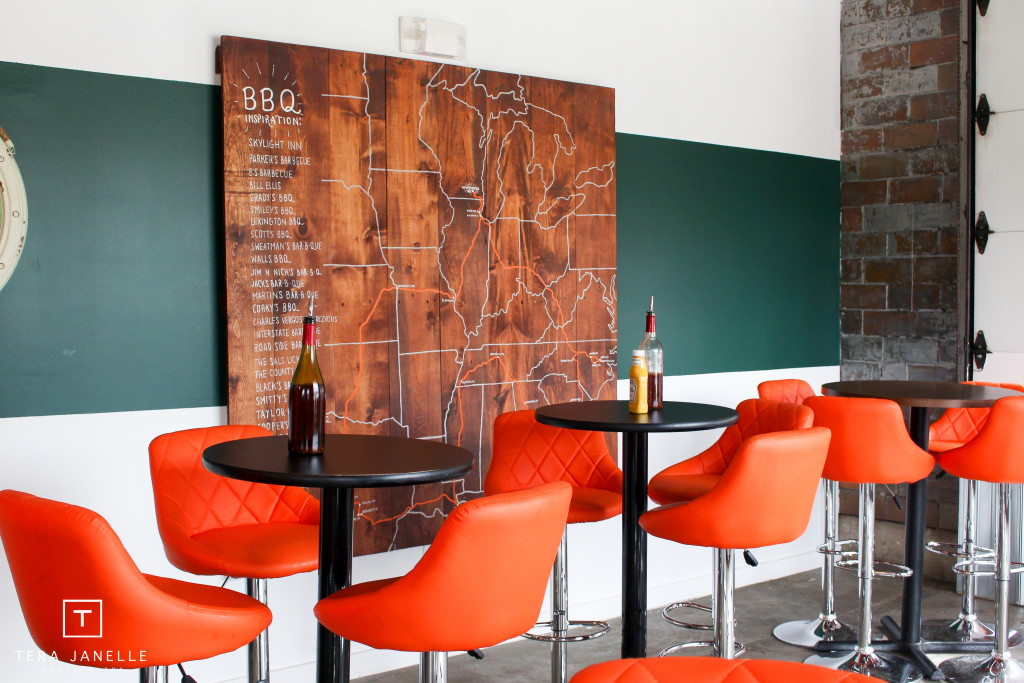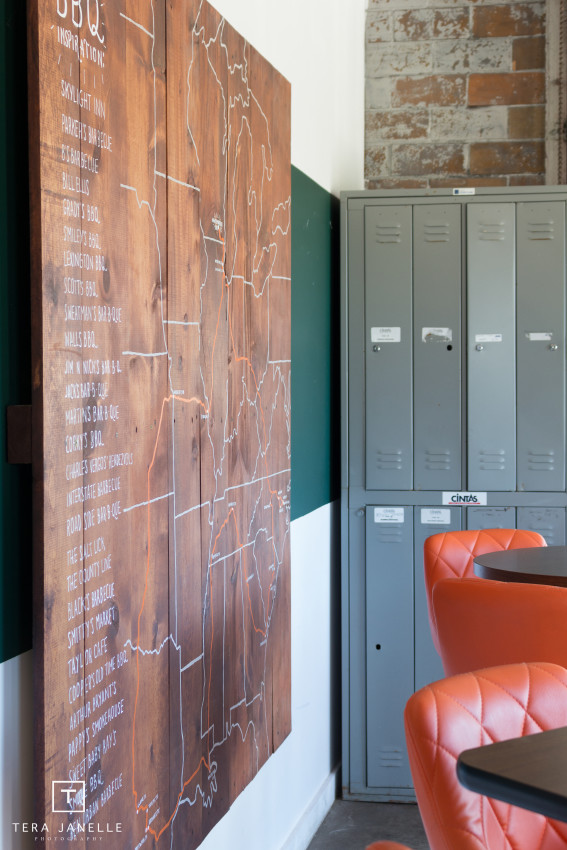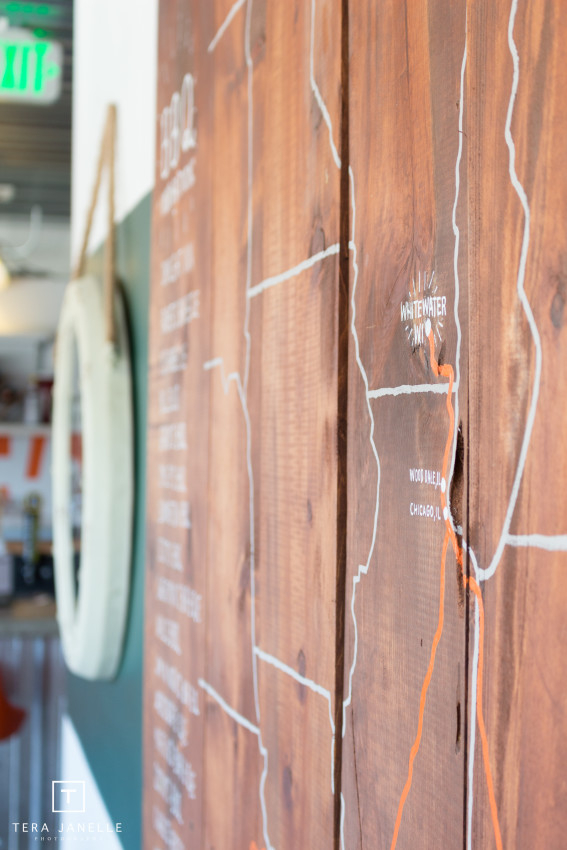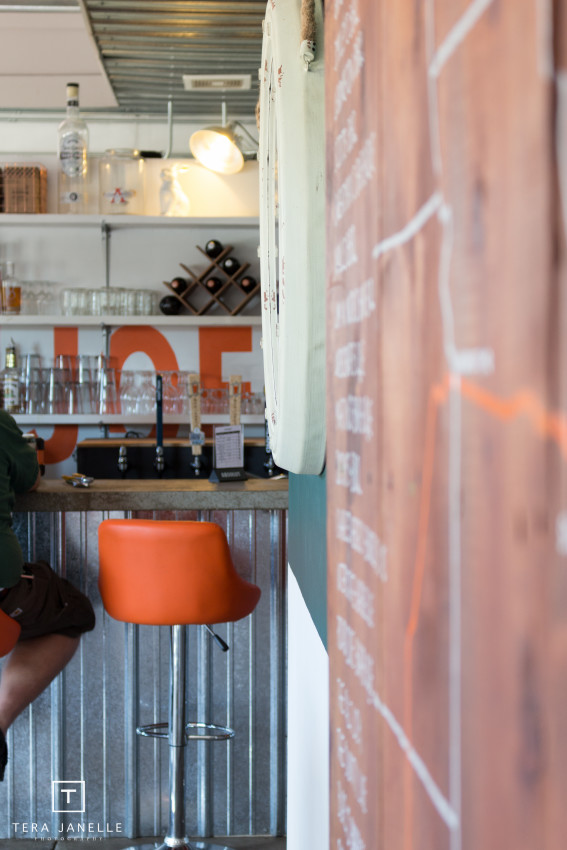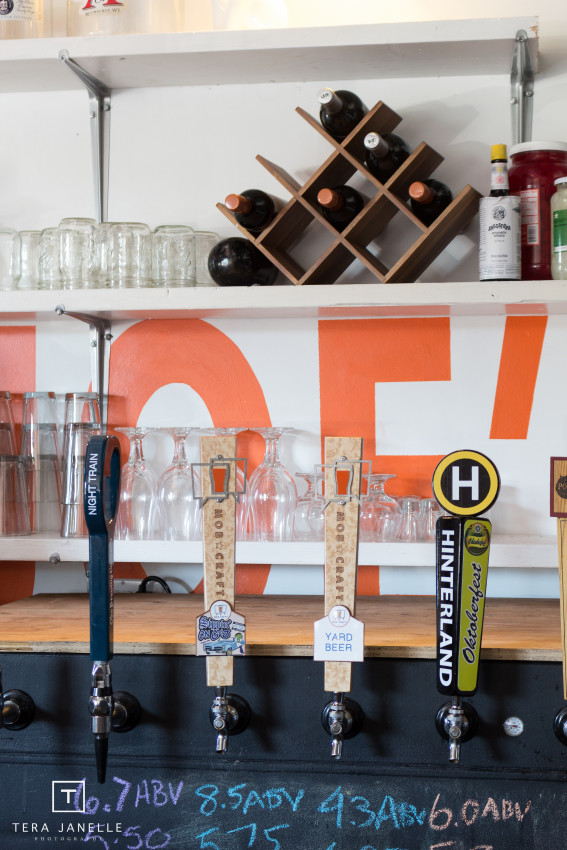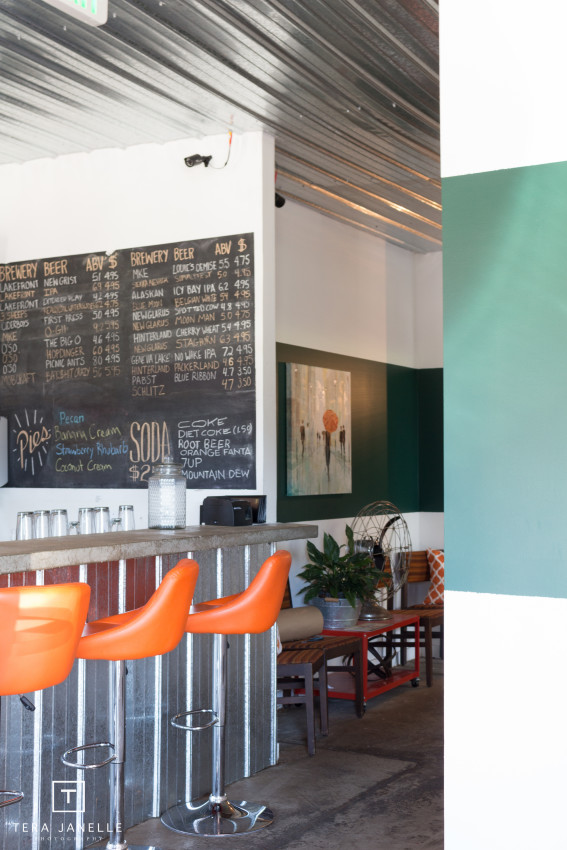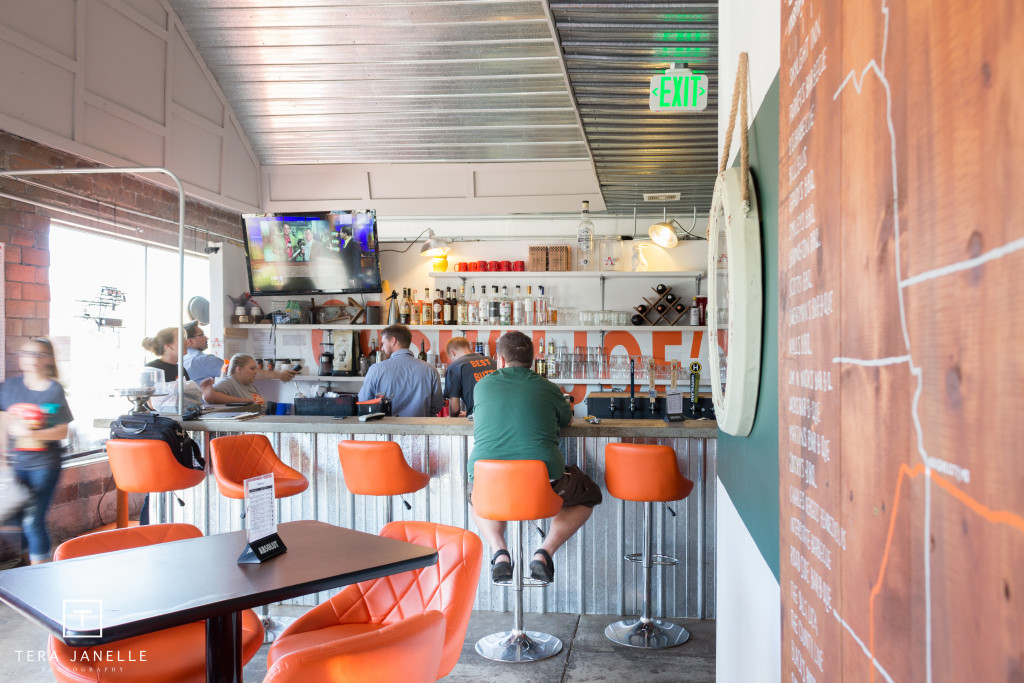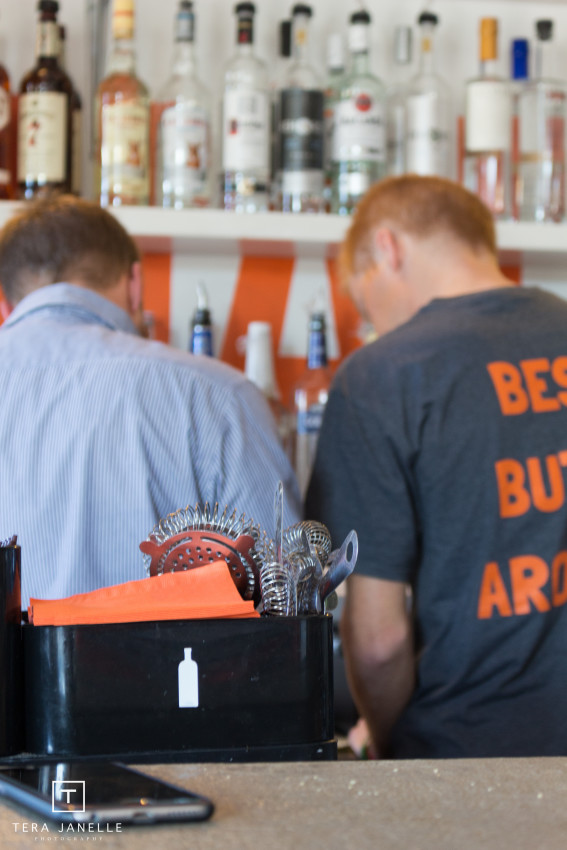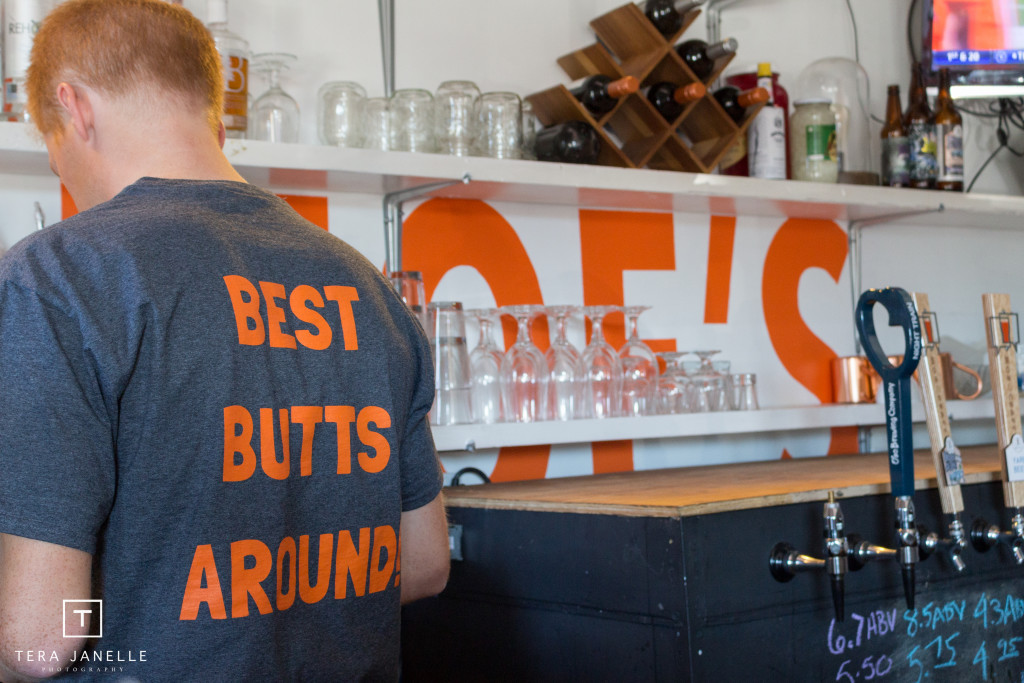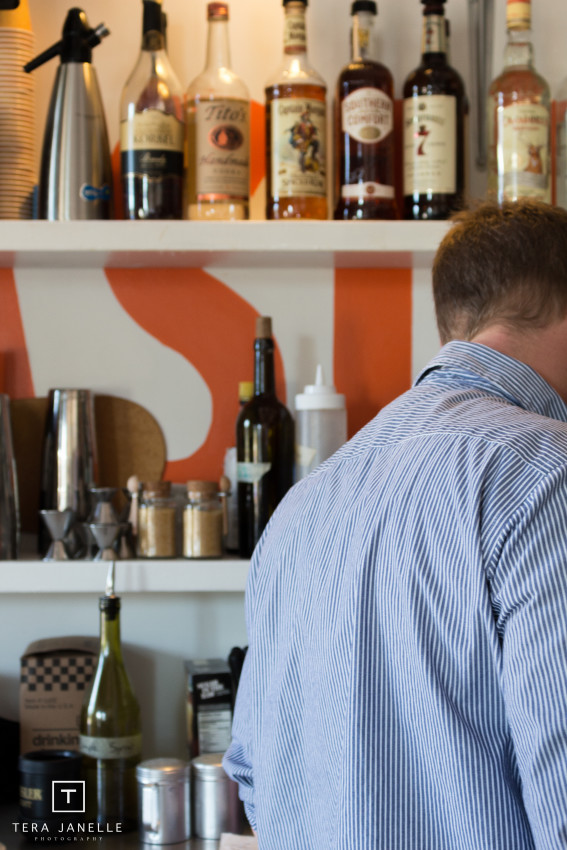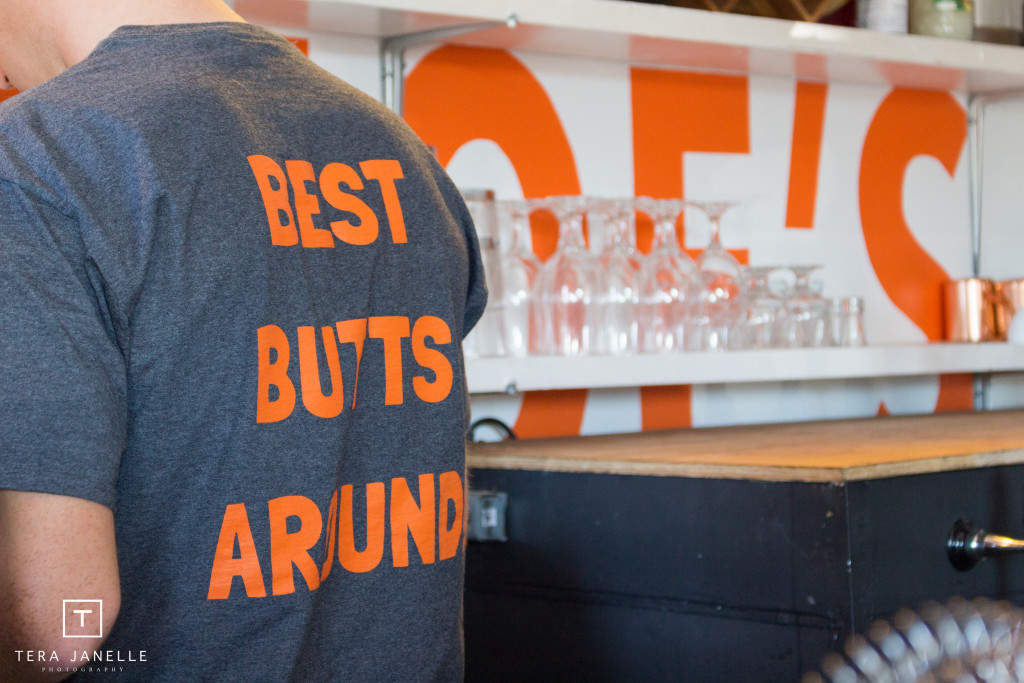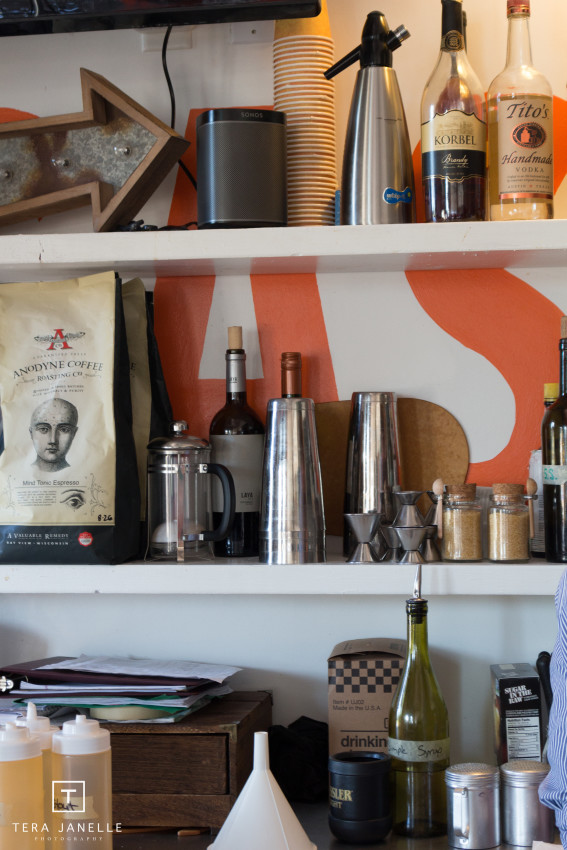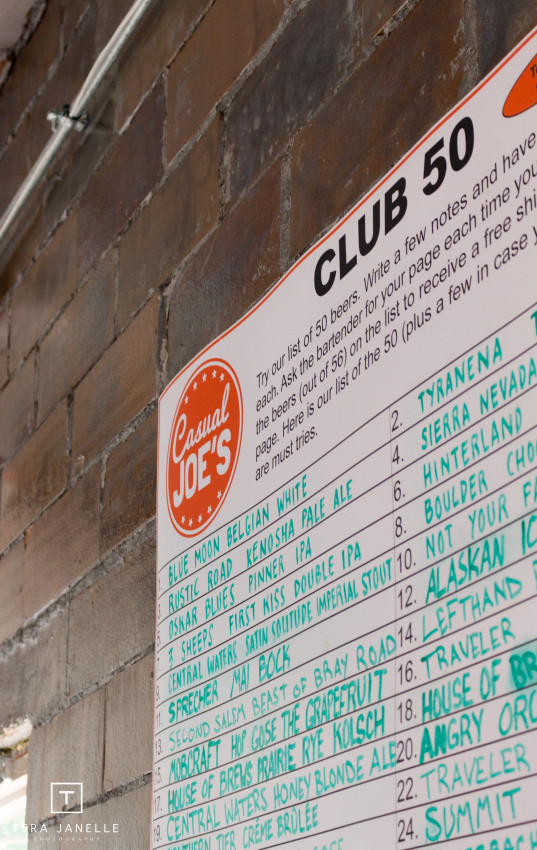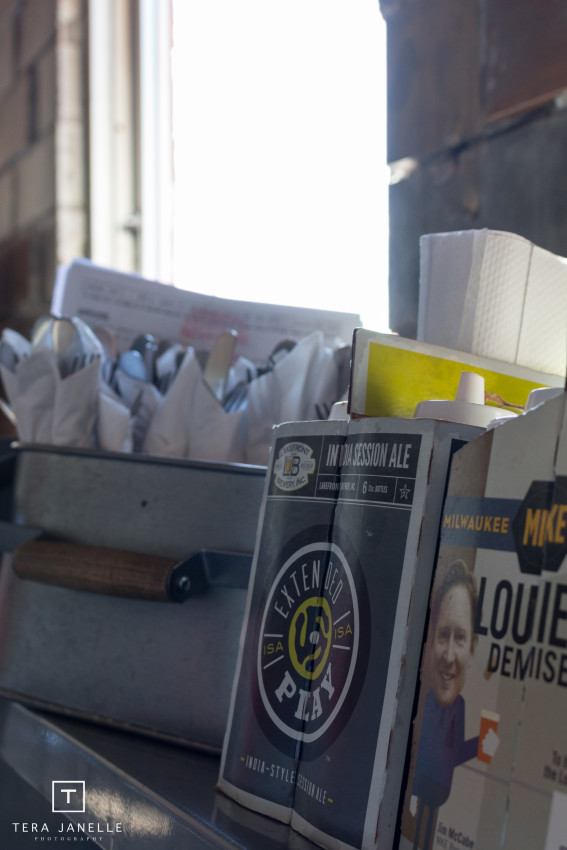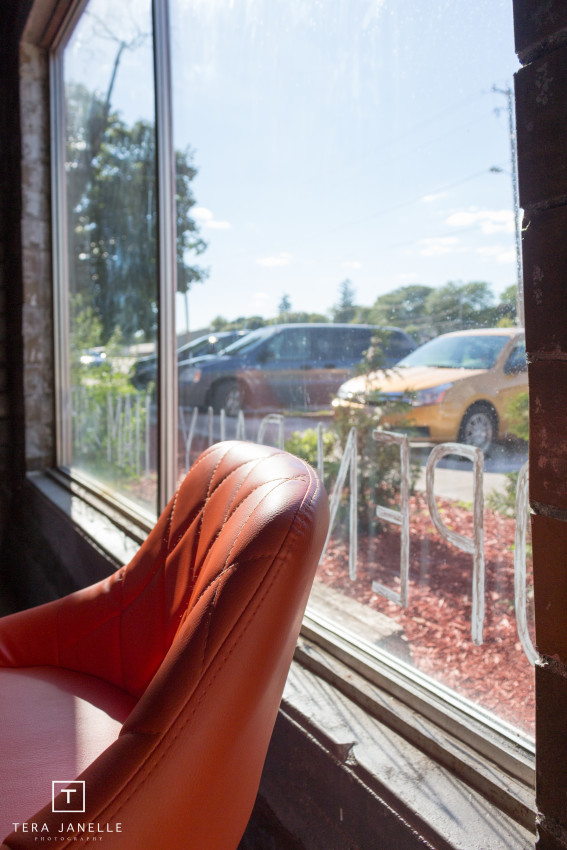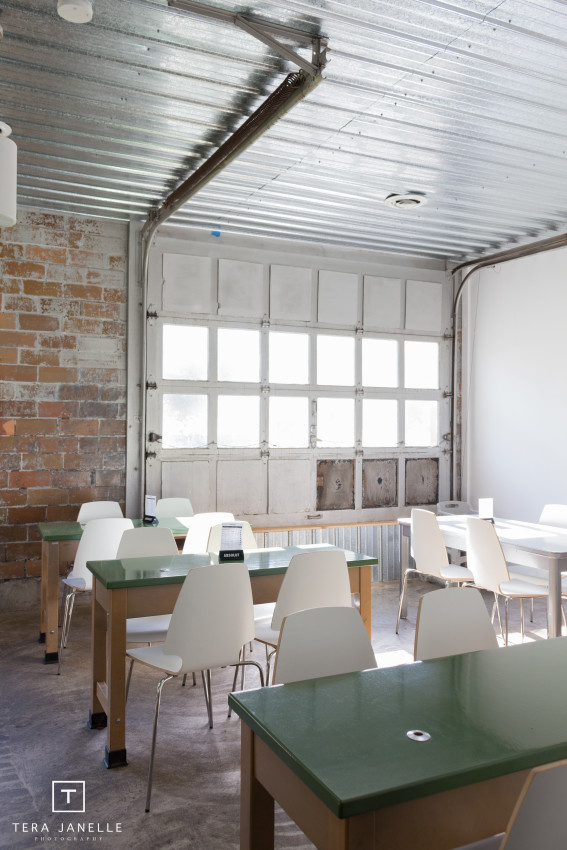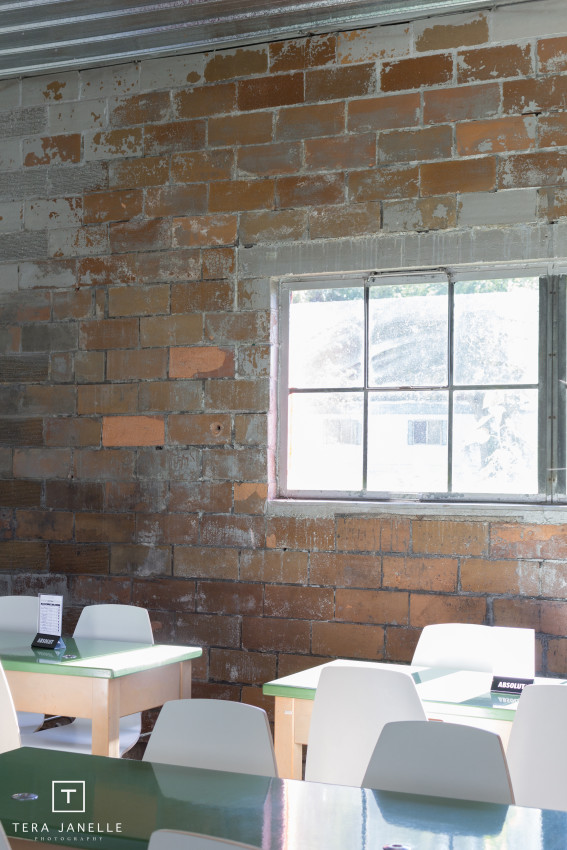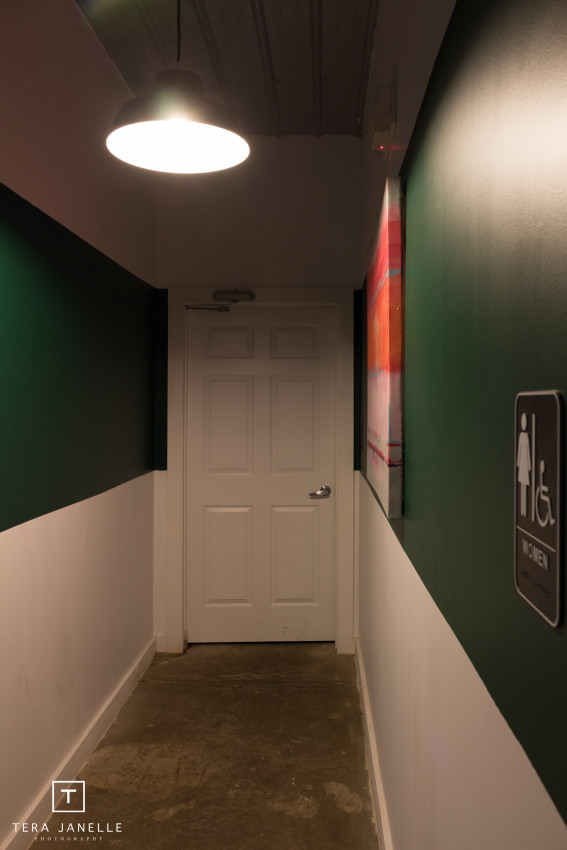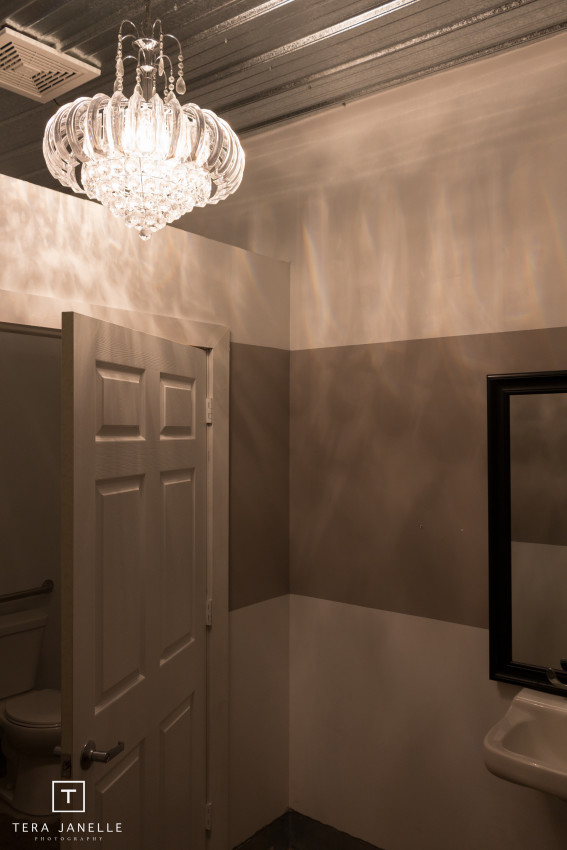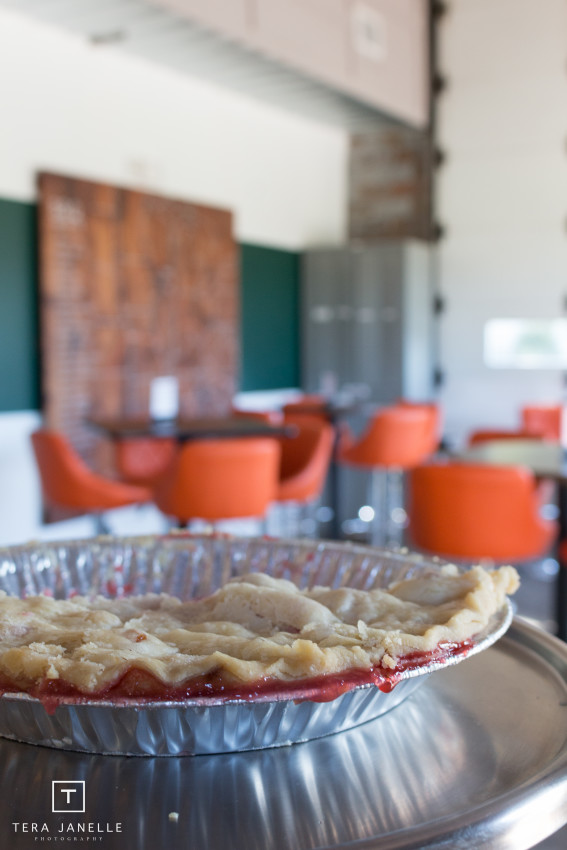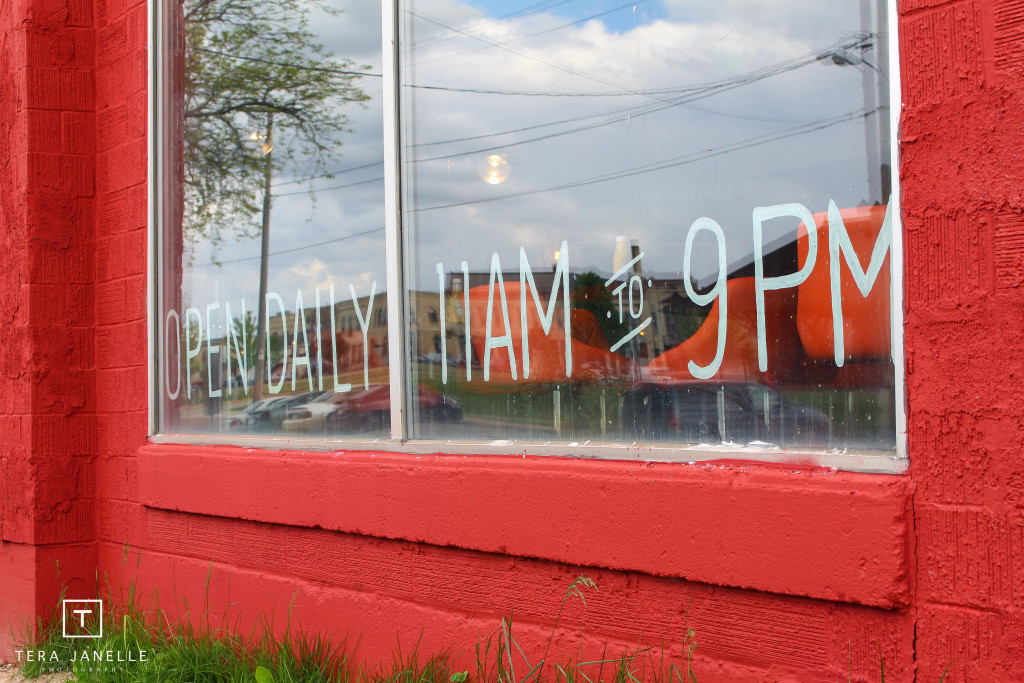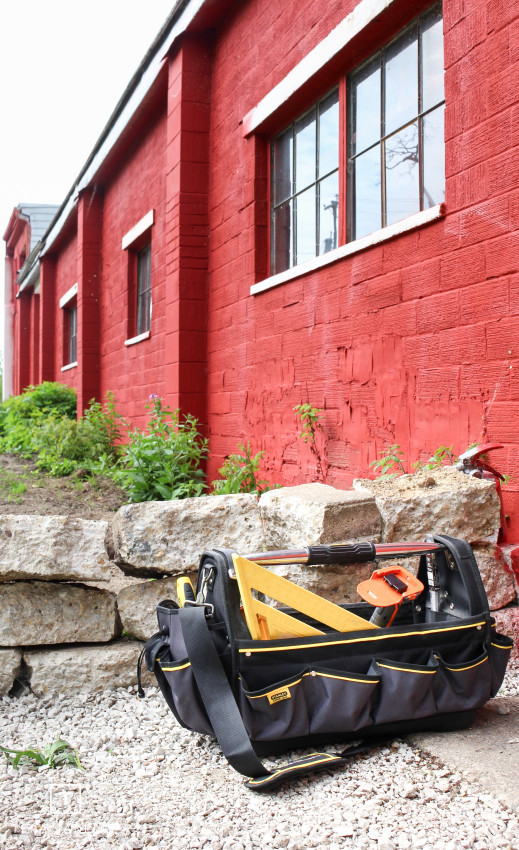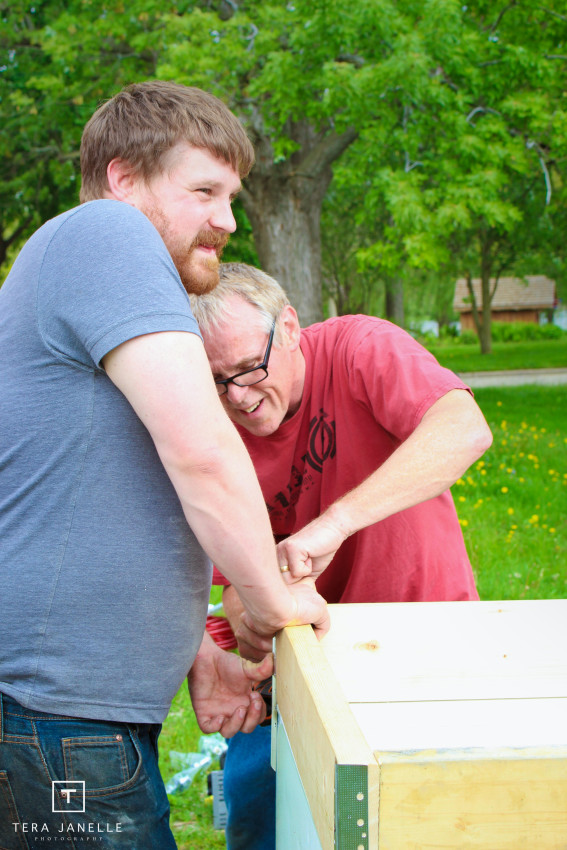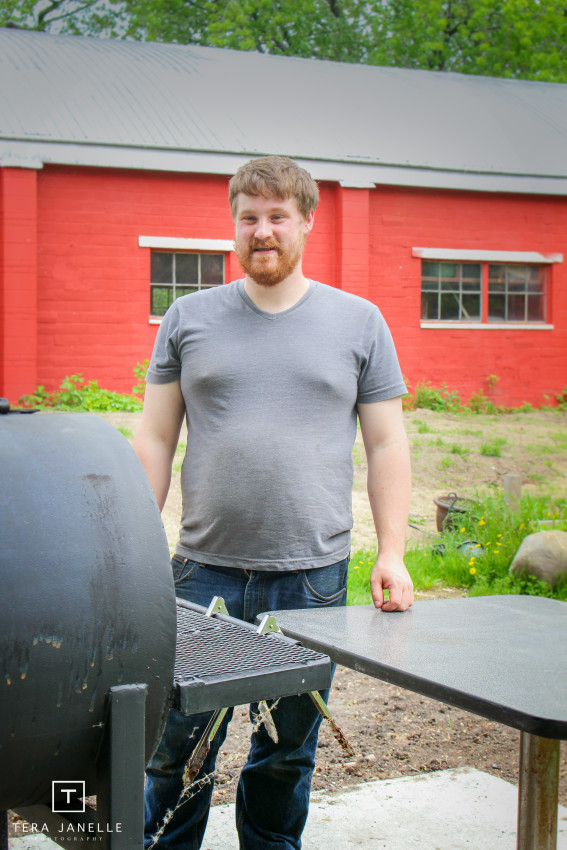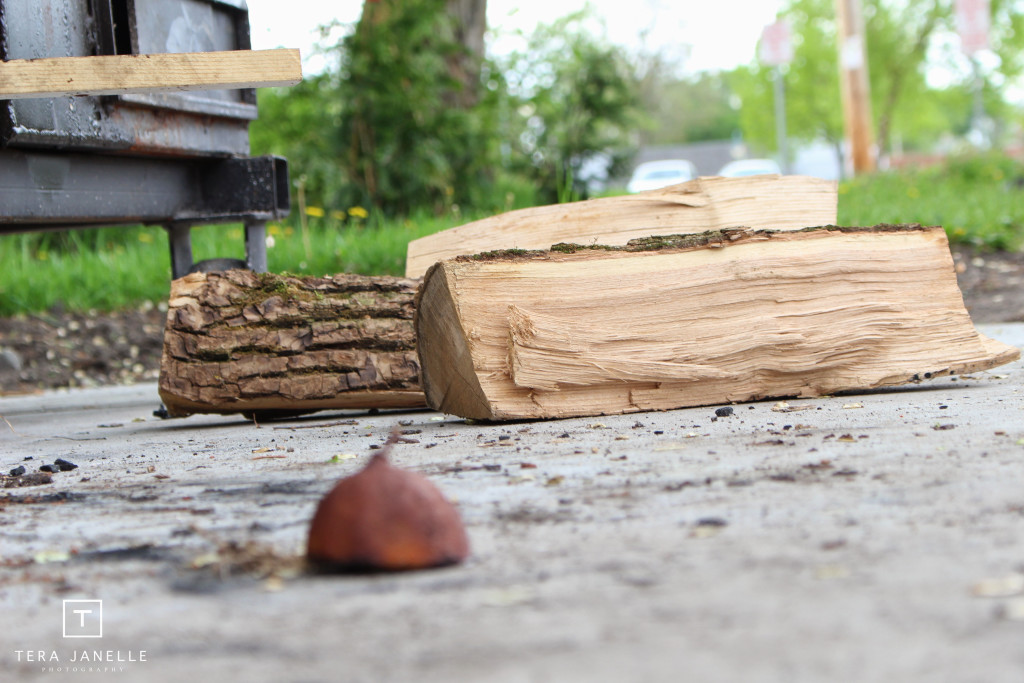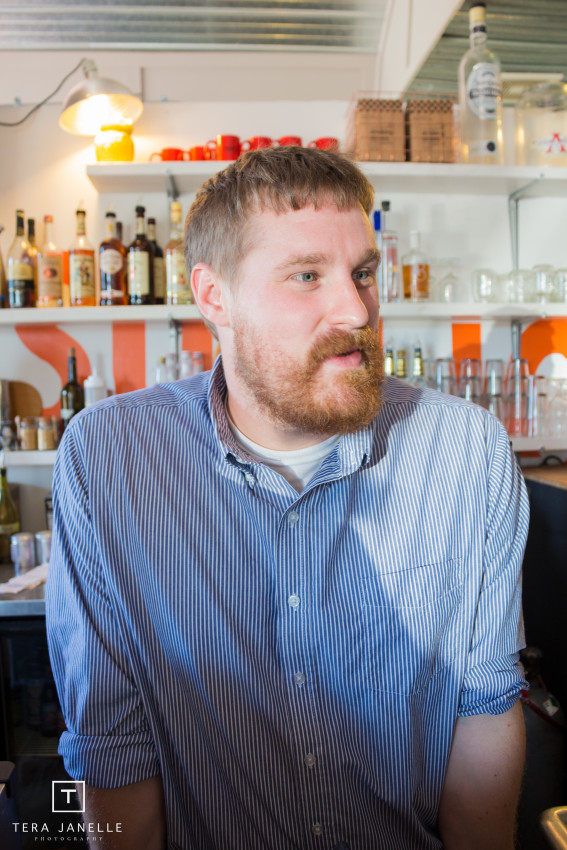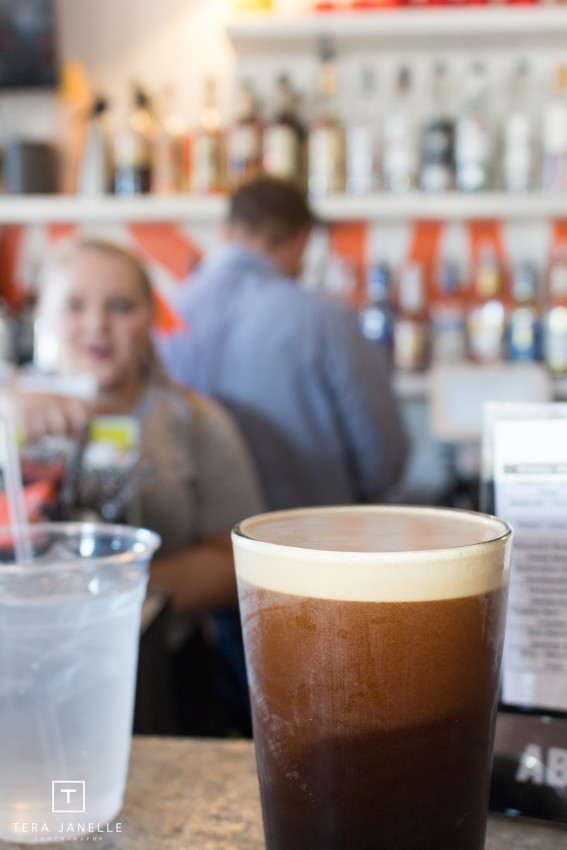 For more information about Casual Joe's, visit http://casualjoes.com/