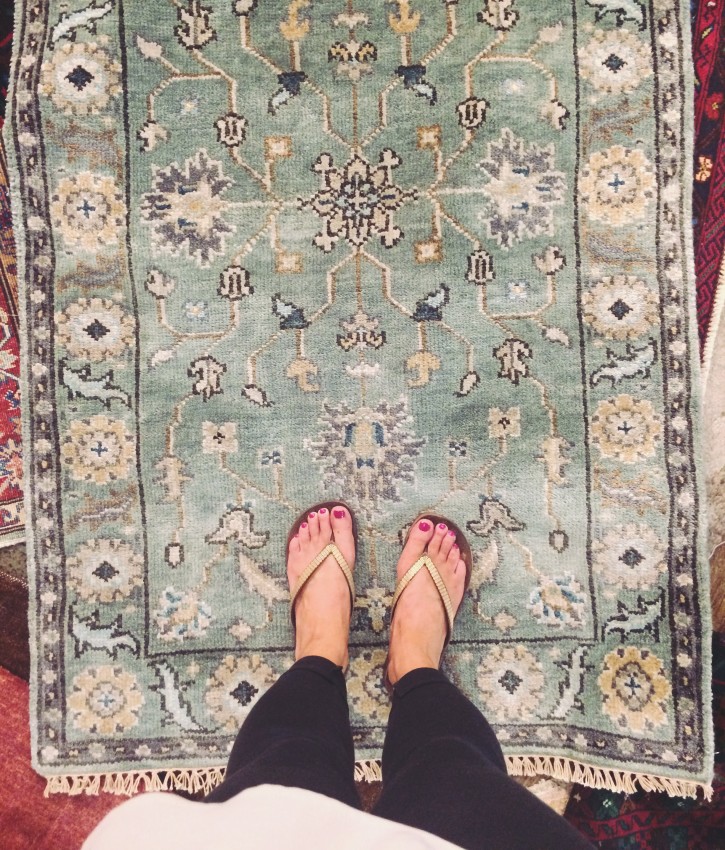 We are in the midst of full-on demo at the Stone Cottage bath project, one of my absolute favorite parts in the renovation process!  Dust and insulation and exposed joists and studs make my heart pitter patter!  I can't wait to see the bathroom begin coming together!!
THE RUG HUNT
In the meantime back at the Cape Cod, we're in the midst of a great rug hunt for an 8×10 rug for the living room.  I adore rugs, but they are my nemesis.  They are like works of art on the floor.  They wonderfully anchor a room.  And I love shopping for them, but the right one always seems elusive and inevitably expensive.
We've got three main criteria for this nemesis rug:
Budget.  Always that pesky budget.
Size 8×10-ish.  I want to be sure it anchors the entire seating arrangement.
Its ability to stand up to abuse like a champ.  This is Virginia and there is red-evil-infectious-slimy-clay to contend with.  This rug also needs to stand up to scampering paws, our guests (whom we just aren't interested in asking to take off their shoes), and maybe a few littles down the road.
JUTE, SISAL, SEAGRASS… Dust.
I know the design world has jumped on the natural fiber rug train.  And we love the look of jute & sisal rugs and the casual vibe they effortlessly bring to a room.  (If you're still confused over the difference between jute & sisal, One Kings Lane did a fabulous breakdown of the pros and cons of each.)  But we had a gorgeous, chunky jute rug that we finally broke down and sold on Craigslist because those rugs straight up hoard dust and Labrador hair like they have become forms of high-return currency.  So in the end, some dog-free, baby-free, jute-rug-enthusiast scored a major deal on Craigslist.  And we went on the hunt for a new rug.
THE COLOR SCHEME

We are heading towards an airy, casual color scheme of taupes, whites, blues, and creams. And since blue is the only color I trust to disguise red mud between cleanings, we're looking for blue (maybe navy?) rug with a high-hide pattern.  I love beautiful, washed-out, vintage-style rugs such as this one from Restoration Hardware and this one from Pottery Barn, but they just don't stand up to Criteria #3.  (Darn mud!)
CONTENDERS & STRIKE OUTS
We loved this (Dynamic Rugs) Home Goods find and were even willing to risk the light patches to the Virginia mud, because at $149 this rug was worth the risk!  But it was only a 5×7, and that just wasn't gonna cut it.  But it was plush and wonderful and Kloee was a fan!  In fact, we liked this rug and price so much we kept it for a future project.  (We tried Googling to see if we could purchase the rug in an 8×10 size online somewhere.  No luck.)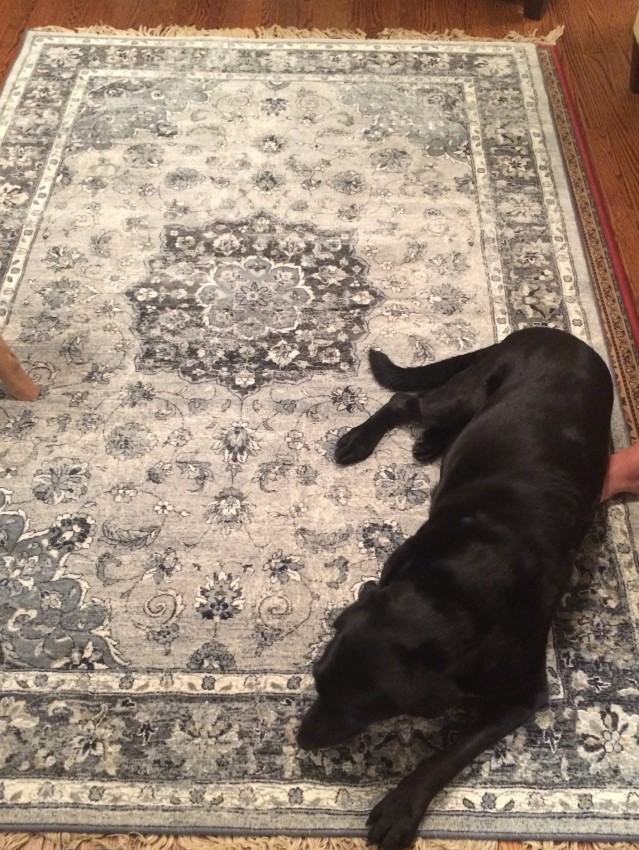 Next up was this stunning Indian rug from Farmville's Greenfront Furniture.  Oh did I love this rug.  But in the end the pattern was too saturated and crisp for the space.  We needed a rug that was traditional yet subtle.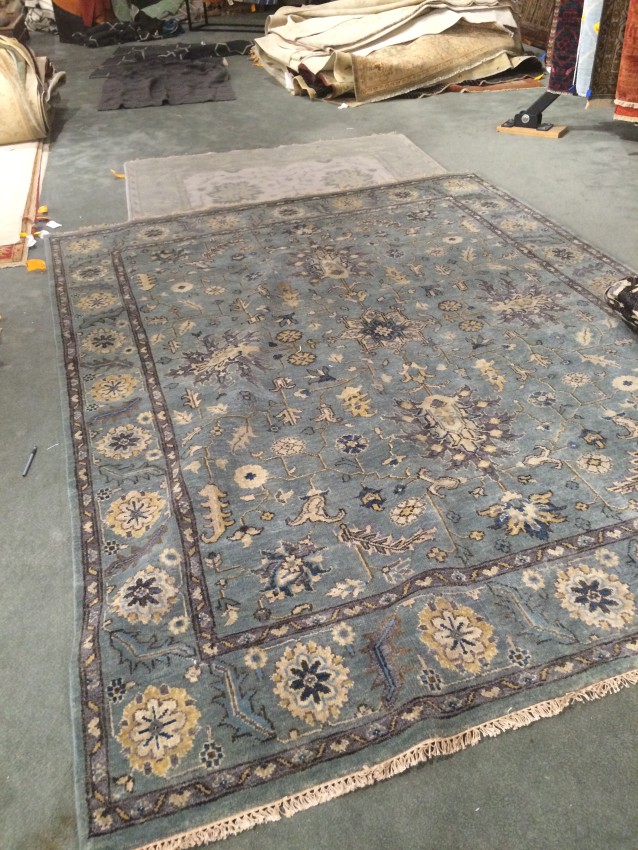 So we tried this lovely from Safavieh, but what looked dusty blue and gray on my computer showed up all silver and purple-y.  Heartbreak.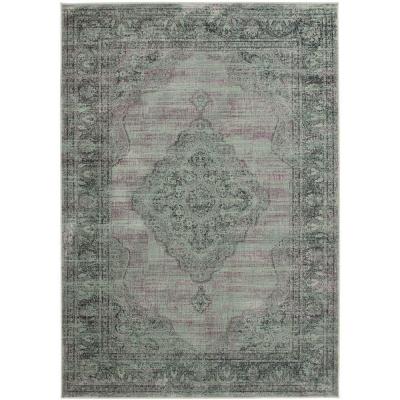 #8 LOVE and SOME GREAT RUG ADVICE
Emily Henderson wrote a wonderfully informative post about rugs, including a round up of 26 gorgeous rugs under $500…

And #8 is gorgeous, but too dark for our space.  So we're still on the hunt.  There are a few contenders, but most are not quite right or pushing the budget to a price point far beyond where we're comfortable.  That said, I'm up for the hunt (well, after coffee at least).  Blue, patterened rugs of the world, here I come!