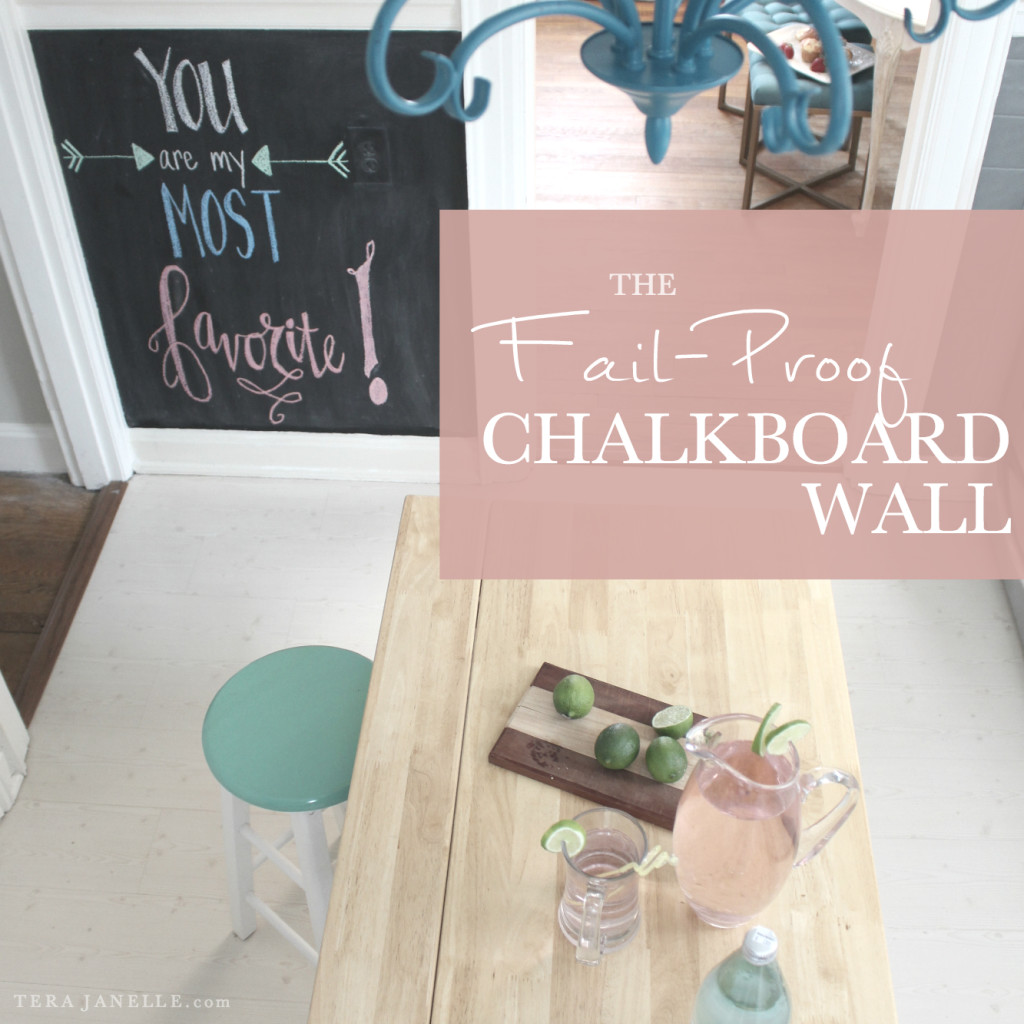 By fail-proof, I mean FAIL-PROOF.  If you can paint a halfway decent wall, you can create this chalkboard wall.  I know because after hours of reading online tutorials on how to prep and paint a chalkboard wall, I abandoned all but a few basic tips, and this little creation at the DAVE + AUDREY ended up quite lovely regardless!
STEP 1 \\ Wipe down the wall.
STEP 2 \\ Paint with three coats of chalkboard paint, waiting at least one half hour between coats.  [We used Valspar chalkboard paint.] Use a foam roller if you are concerned about brushstrokes, but this 1930's wall had been so well-loved, brush strokes were little worry.
STEP 3 \\ "Prime" the wall by rubbing thoroughly with chalk and then wiping away the excess.  This will help make erasing much easier, preventing your chalk writings from leaving behind annoying residual marks.
STEP 4 \\ Get creative!  I was inspired by this design at Neat and Tangled.
STEP 5 \\ Clean up.  I'll be honest, chalk is messy.  That said, I was using chalk the homeowners already had on hand. They'll want to invest in dustless chalk down the road if they use the chalkboard on a regular basis, and I sure hope they do!  They are artistic and sentimental and seem precisely like chalkboard-kind-of-people [is that a people category?]!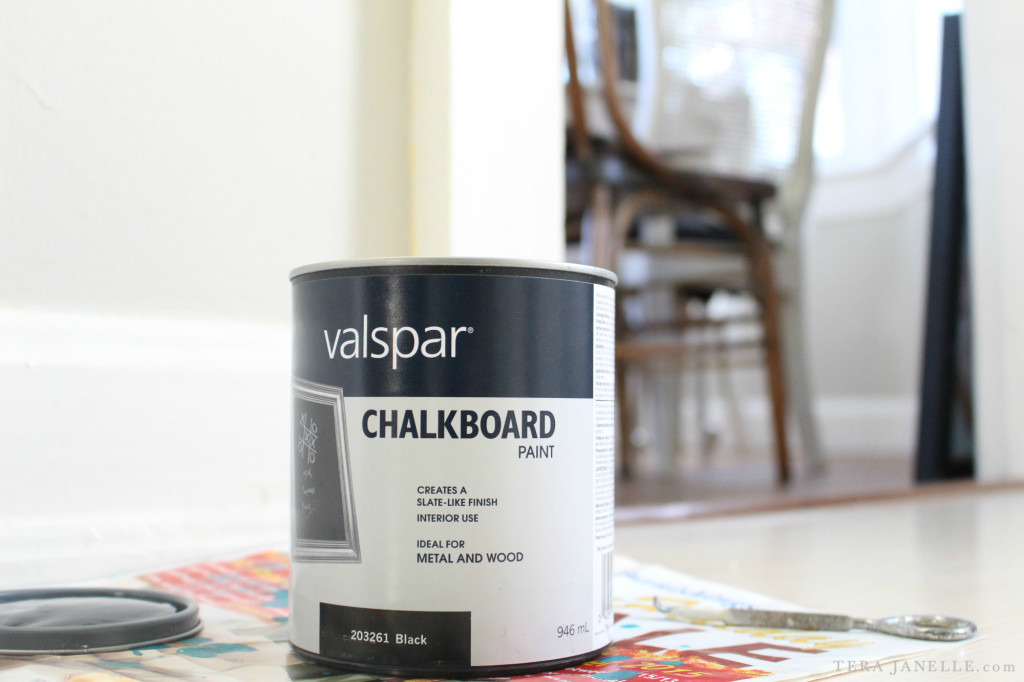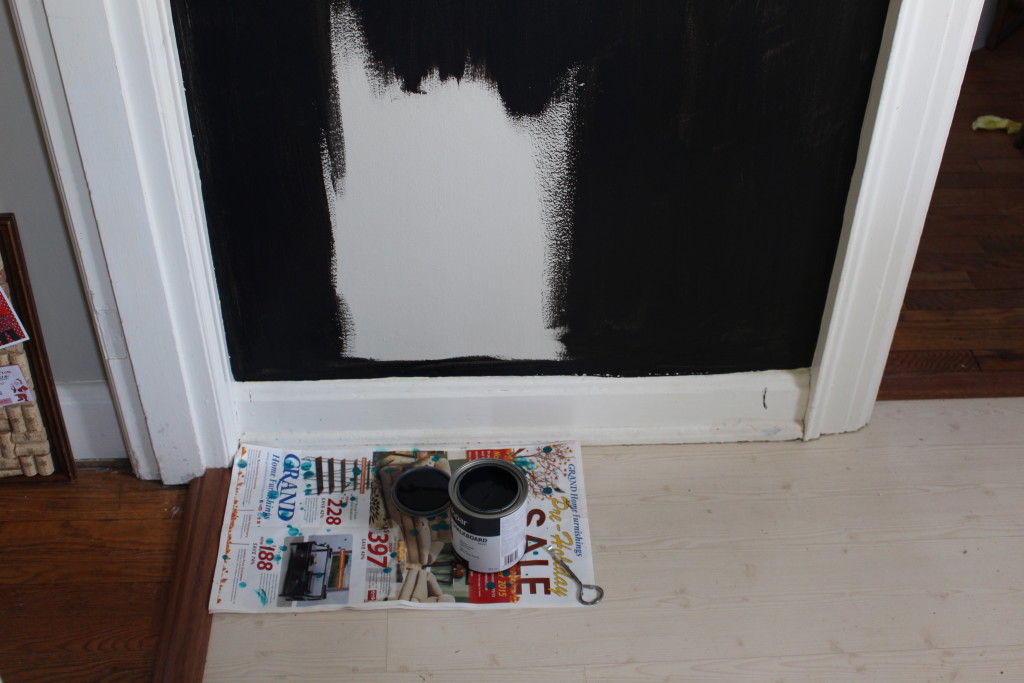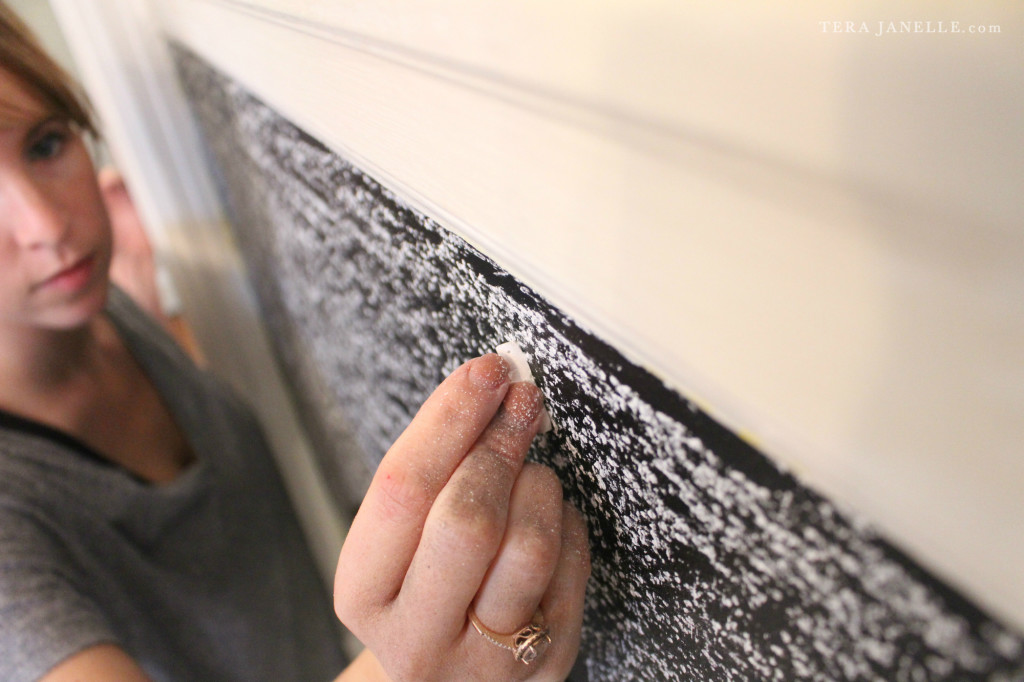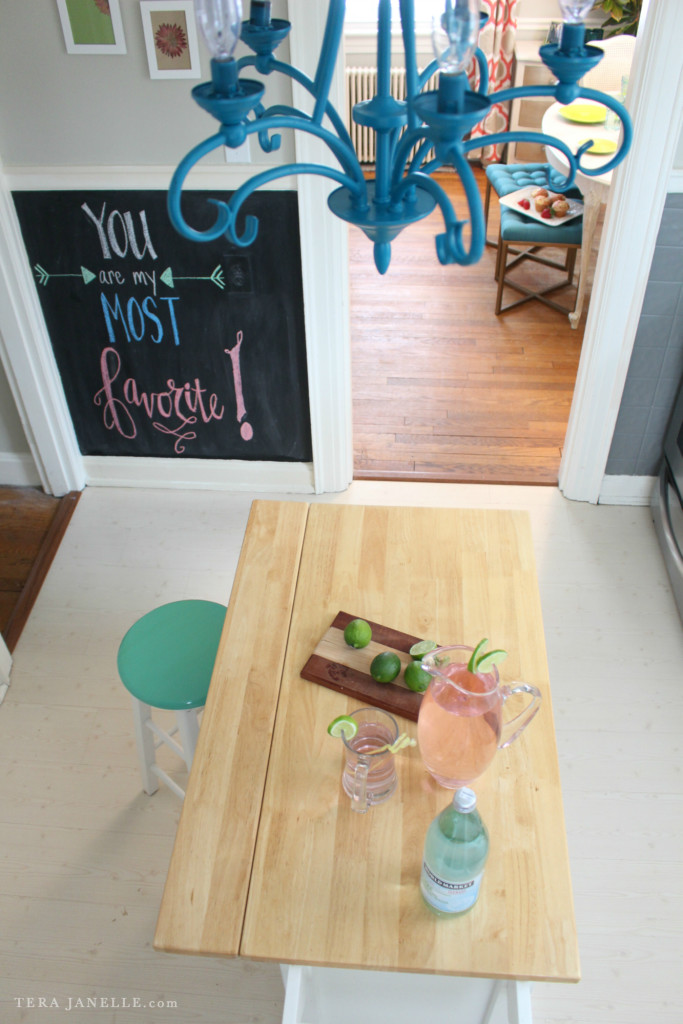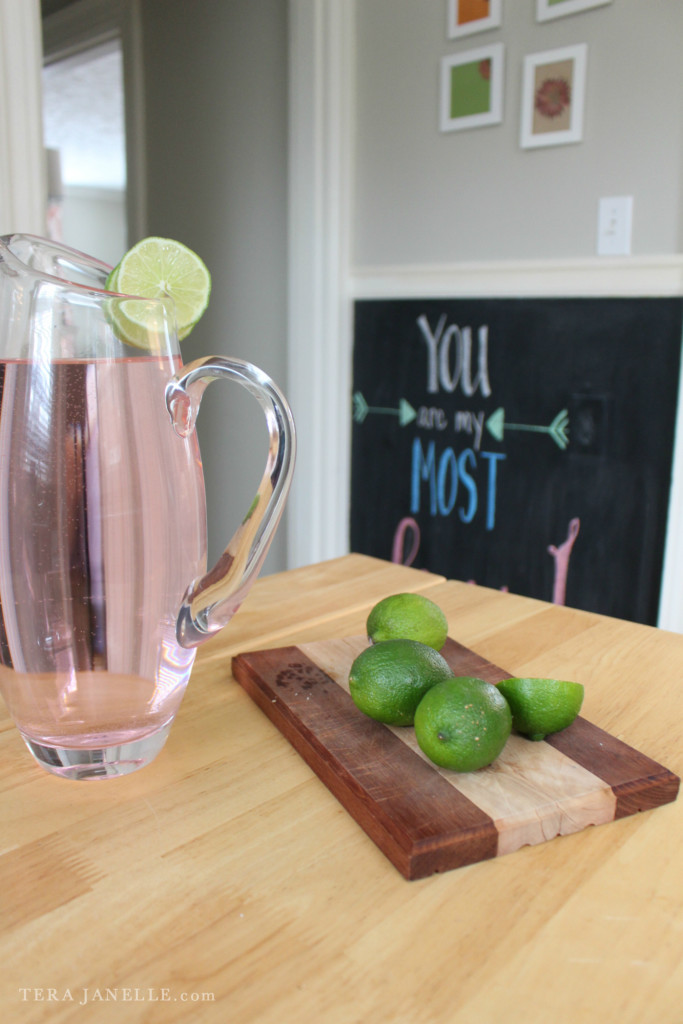 Dave + Audrey's chair rail and moldings framed this chalkboard quite nicely, but you can always section off a larger expanse of wall with some inexpensive trim boards.
I was worried the chalk would struggle with the bumps and texture of this "well-loved" wall.  However, the time and effort it would have taken to try to sand and spackle to achieve a smooth surface [if ever], was not at all practical and luckily not necessary!  The chalk takes to the texture of the wall quite effortlessly.  The hardest part of the project was —  hands down — picking a chalk design.  [Thank you to Neat and Tangled for the inspiration!]