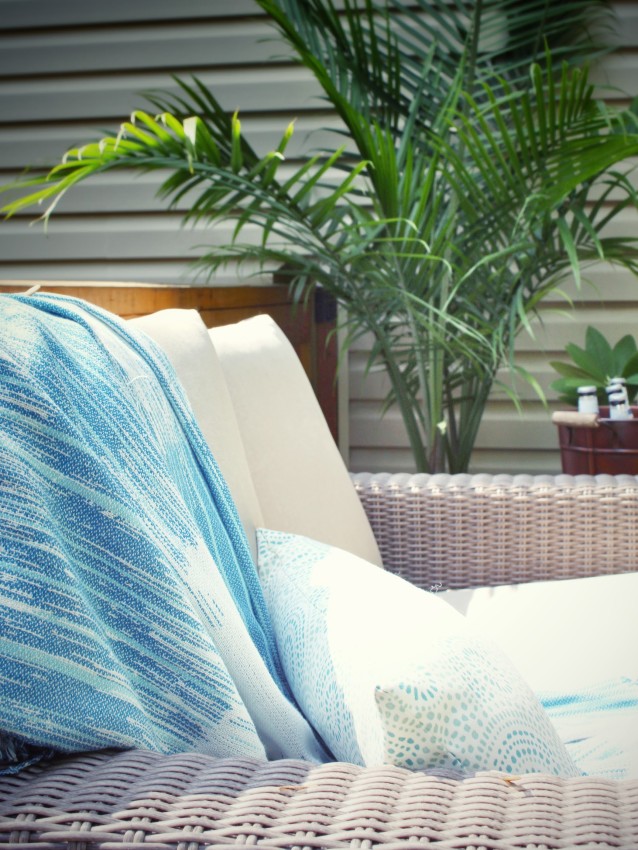 Oh, I am so behind, because there is this lovely deck reveal to show you!
We got all tied up in One Room Challenge reveals and Never-Ending Basement Renovations and a new Classic Stone Cottage Master Bath renovation I cannot wait to tell you about . . . yet there was this absolutely lovely deck reveal from last week that I'm chomping at the bit to show you all!
I'm normally stuck inside when doing design, though do not let that fool you — I would stay stuck inside for months dreaming of styling and furniture and artwork.  I love, love, love it!  But I also love the sunshine.  And it is May in Virginia and that is absolute gold. So I was jumping-around-like-a-crazy-designer-excited to get to design an outdoor living space for the new Forest project!  There are so many moments about this deck that I love, but if I had to pick … let me grab a Fannie Flagg book and lounge in that chaise!
So find a sunny spot, grab a lemonade or beer, and enjoy this deck reveal.  Because amidst the busyness of life, there are outdoor living spaces to discover come the weekend. #workinfortheweekend
A huge thank you to the Forest project homeowners for letting me soak up the sunshine and create an indoor-outdoor living space I'd be achingly happy to call my own!  Seriously Ben, we have some patio furniture shopping to do.
BEFORE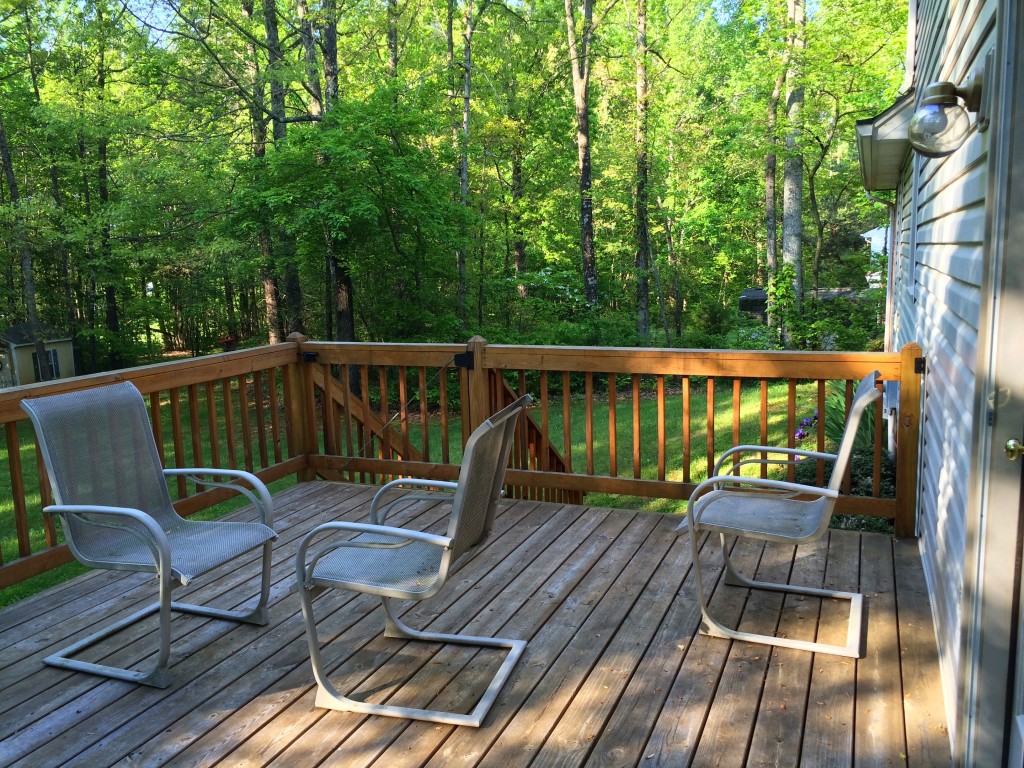 AFTER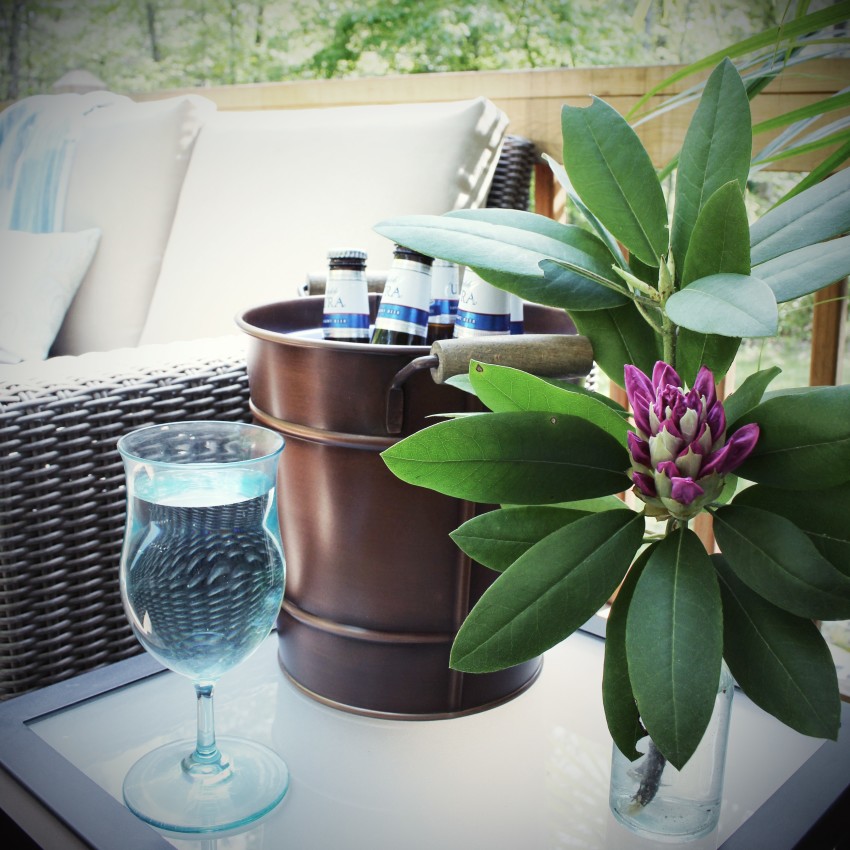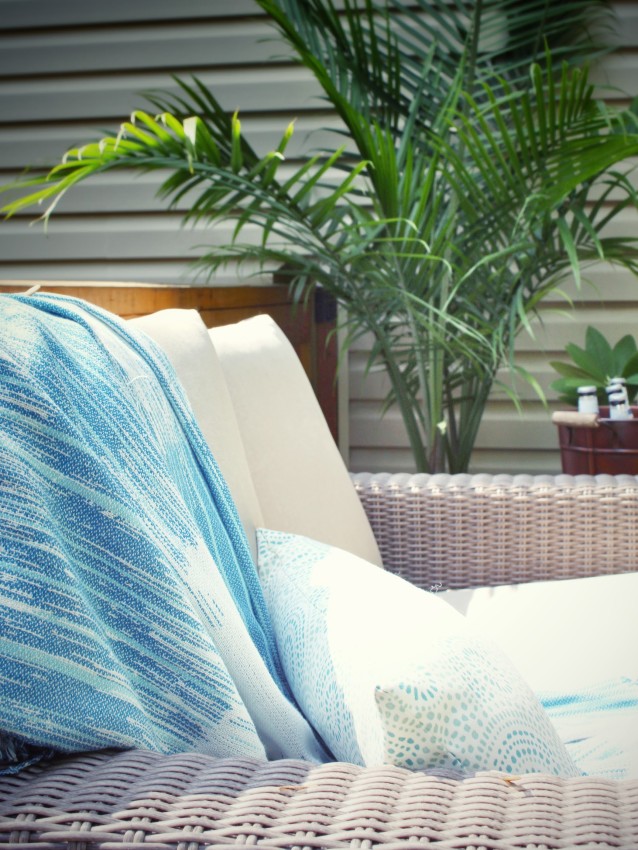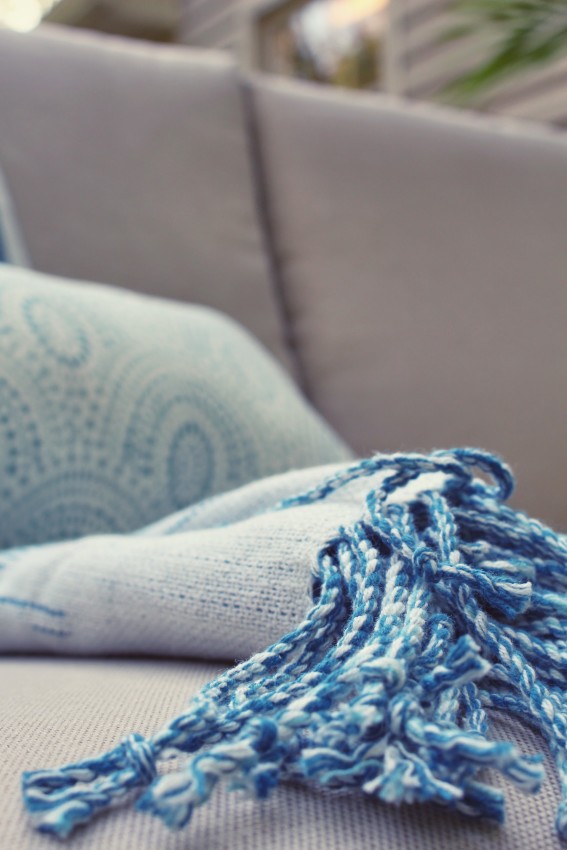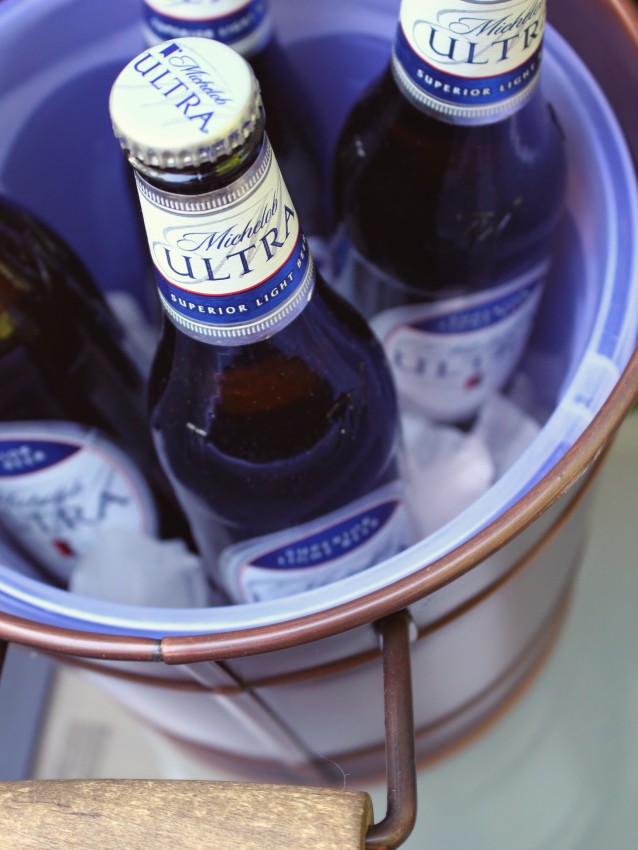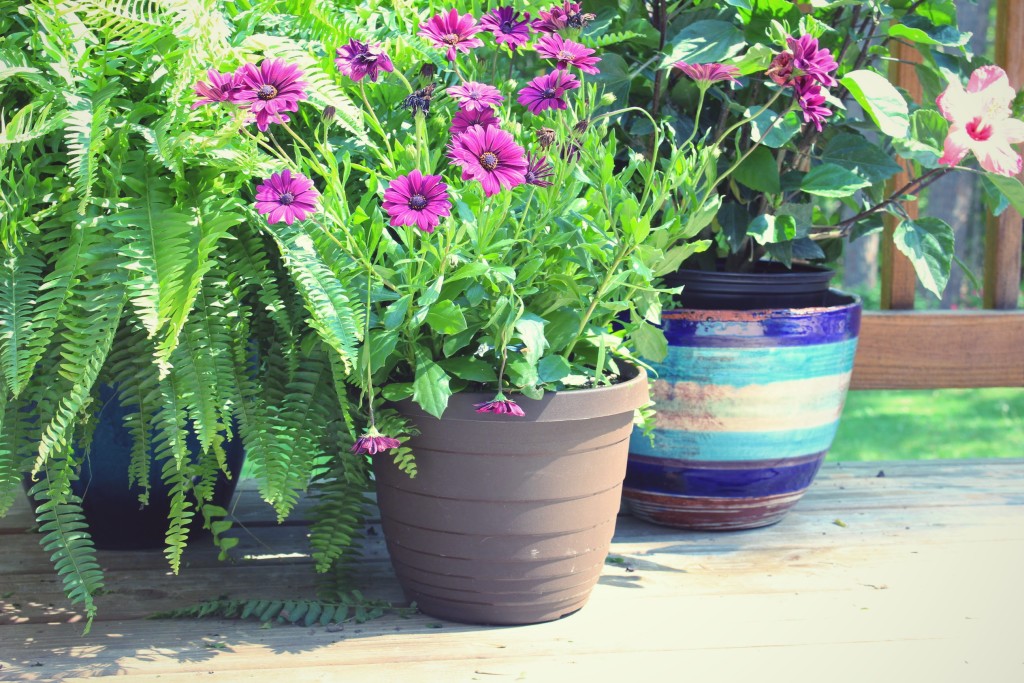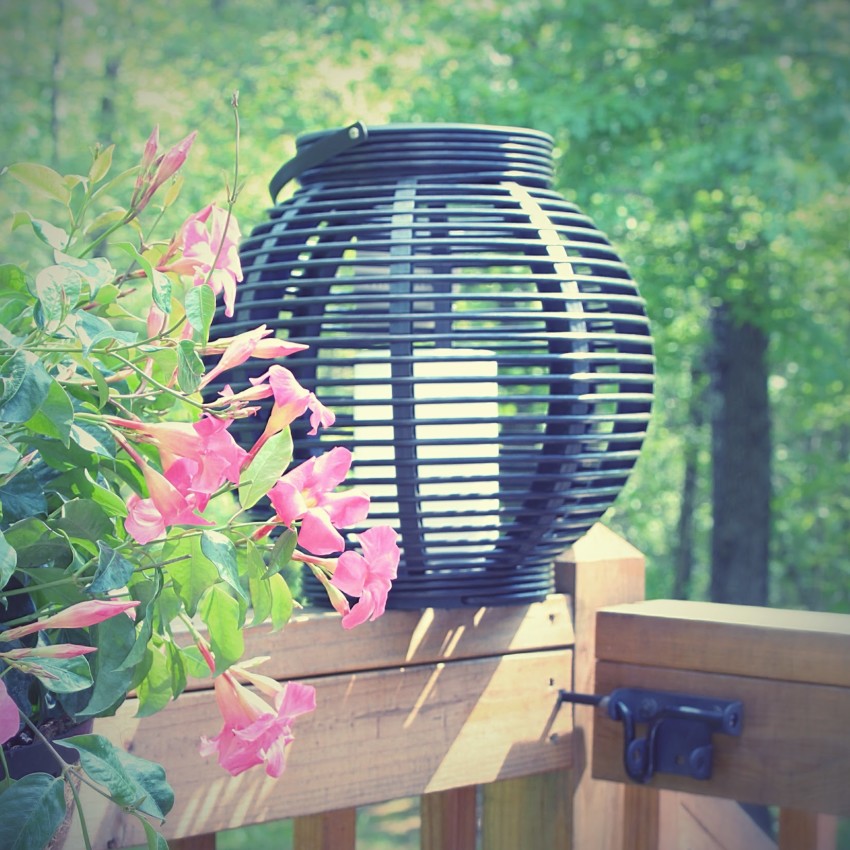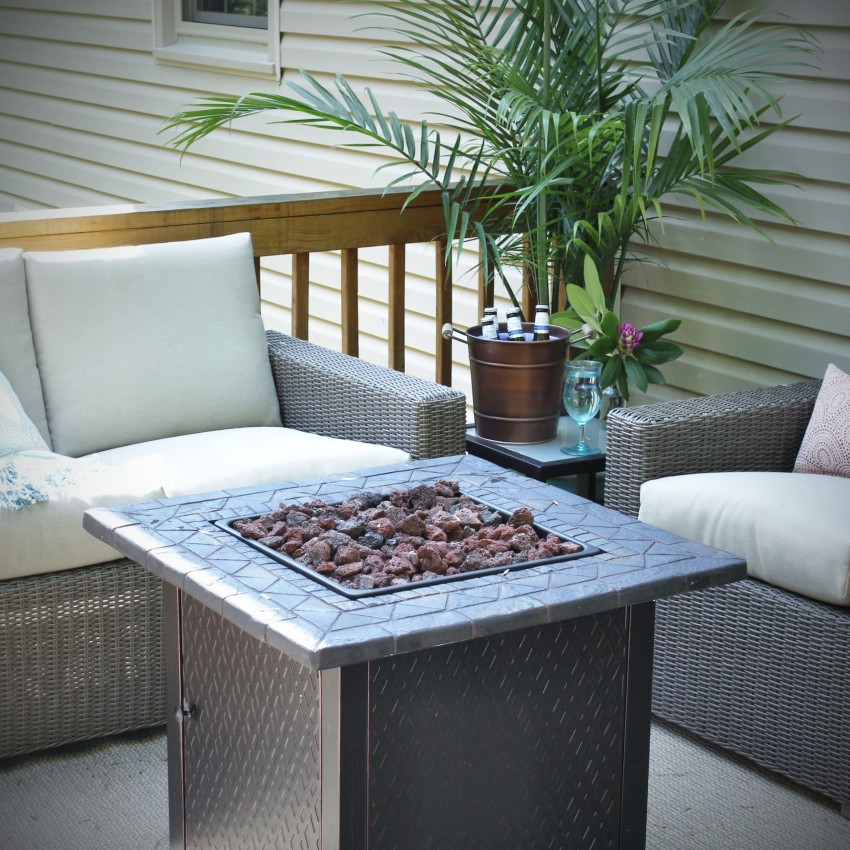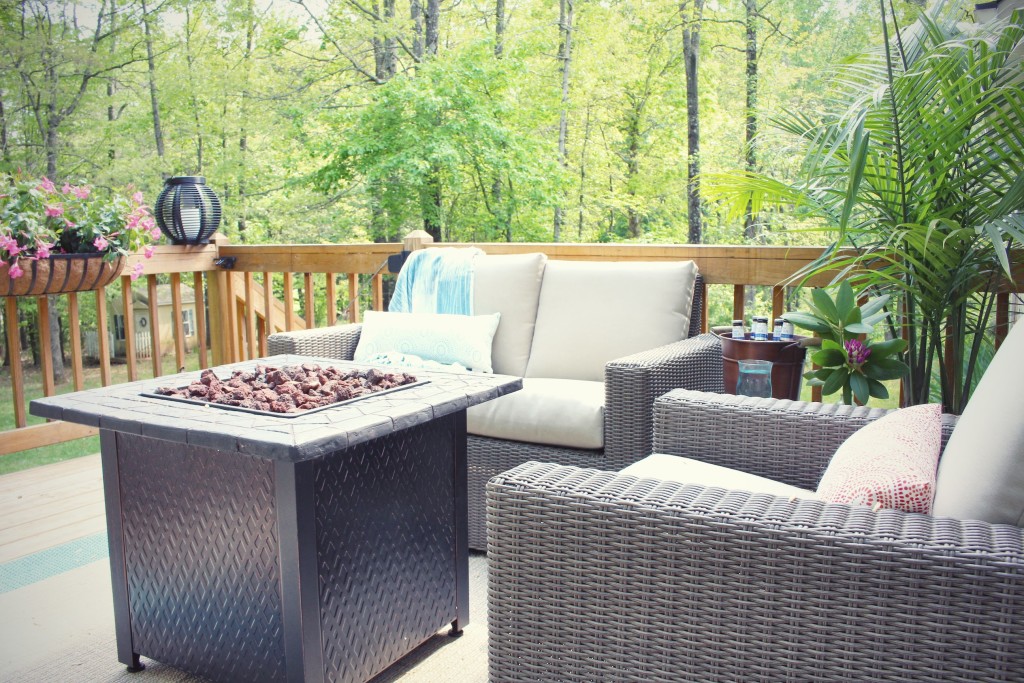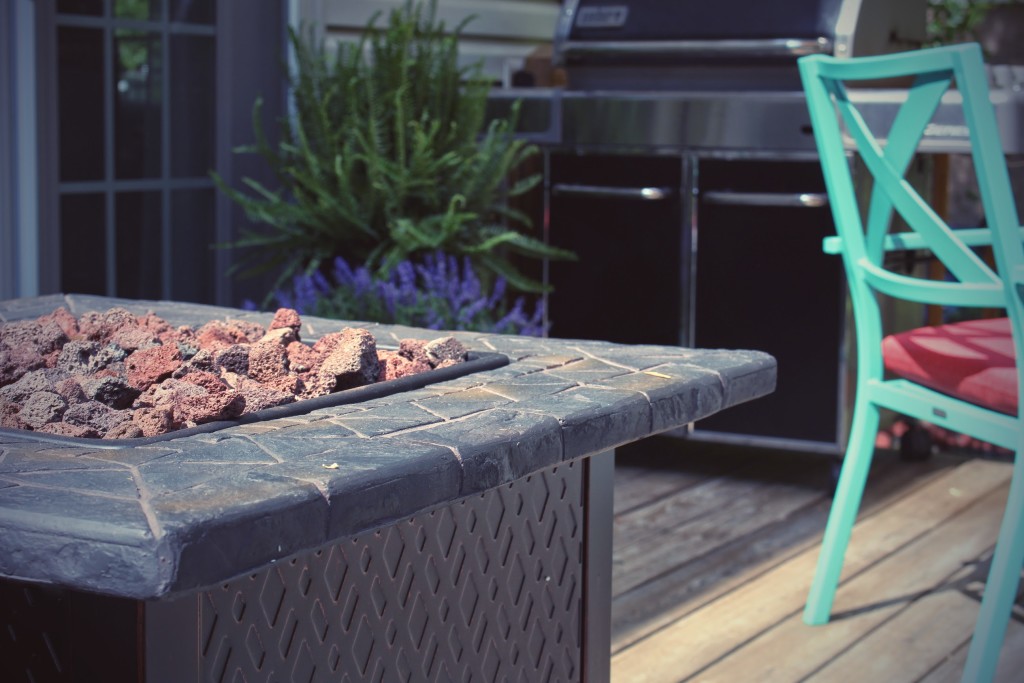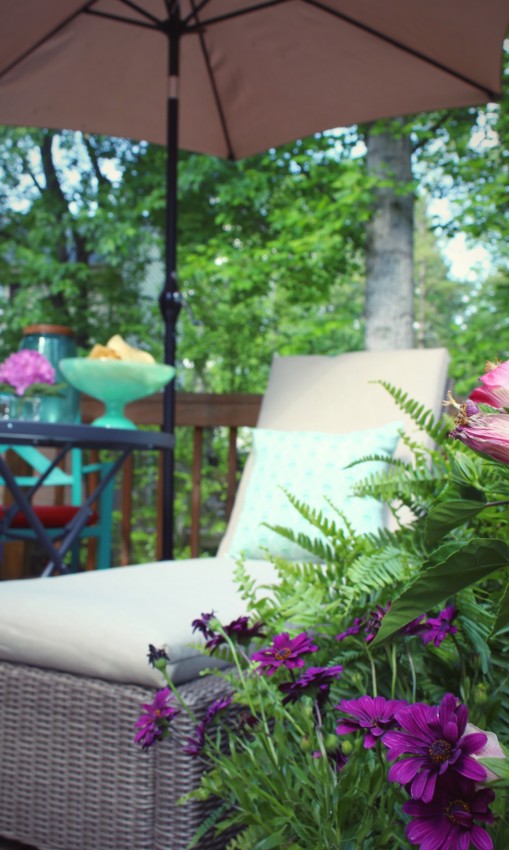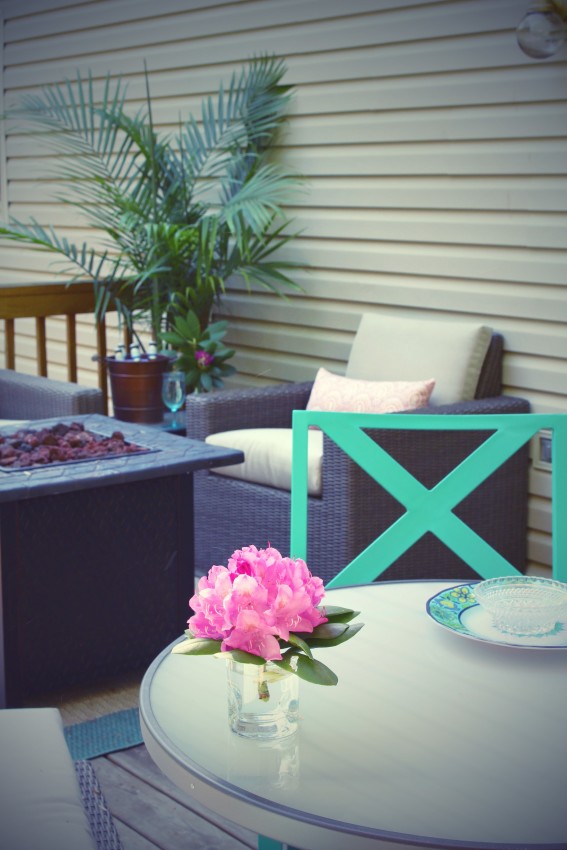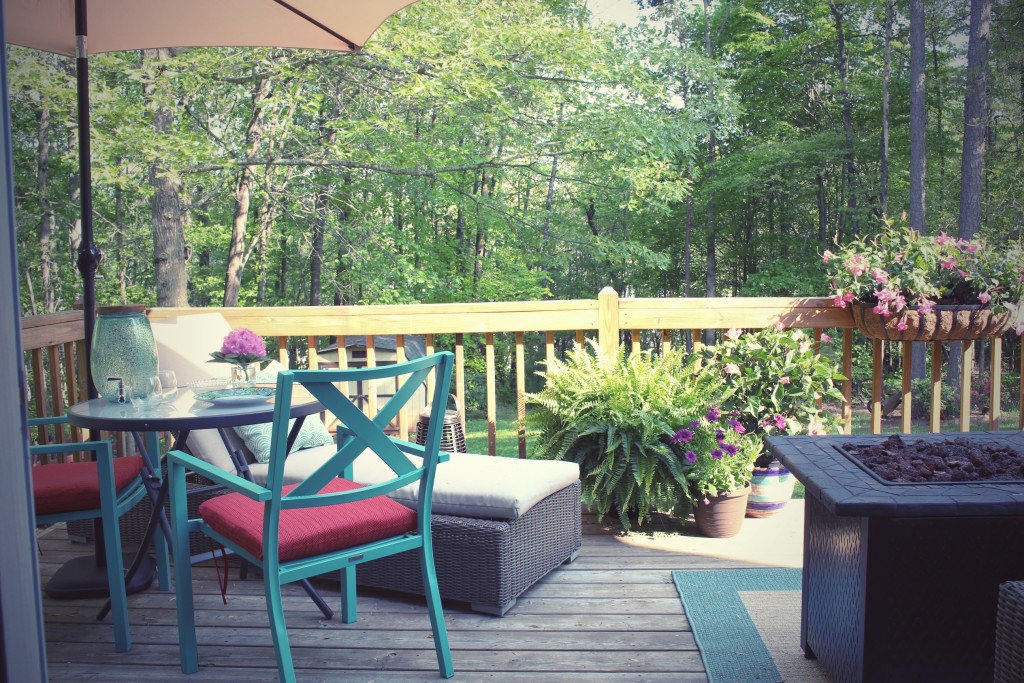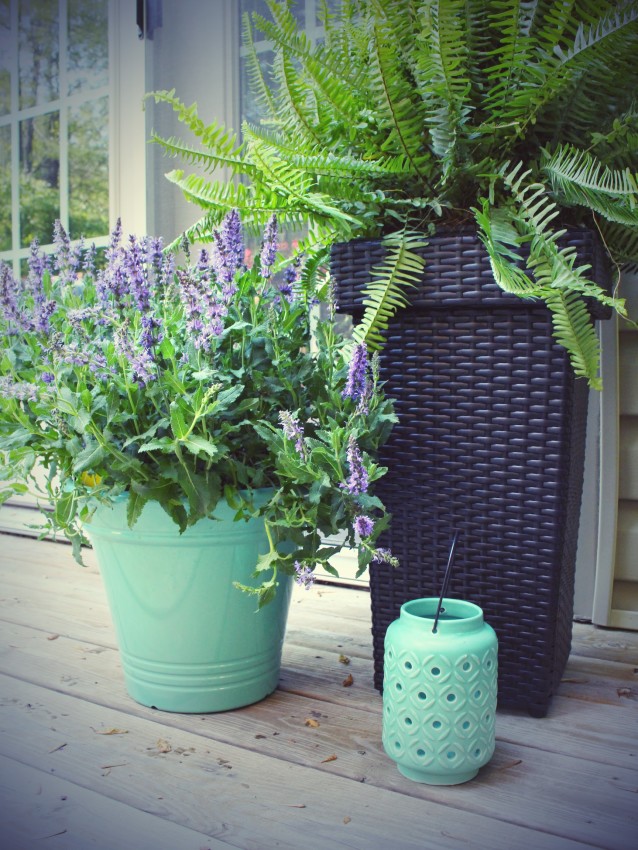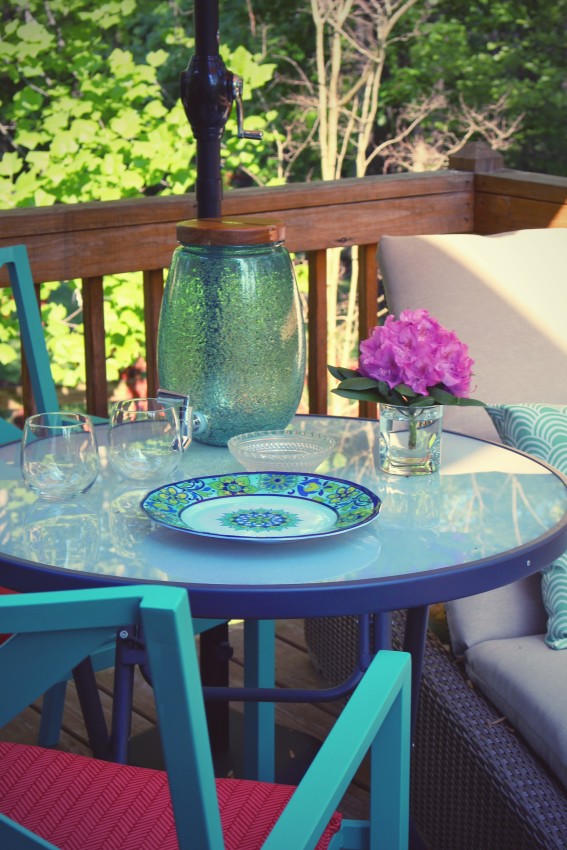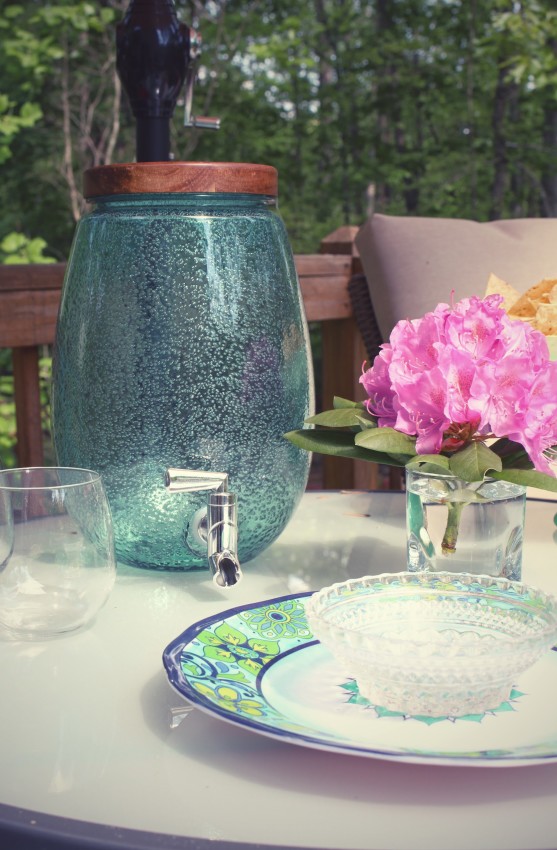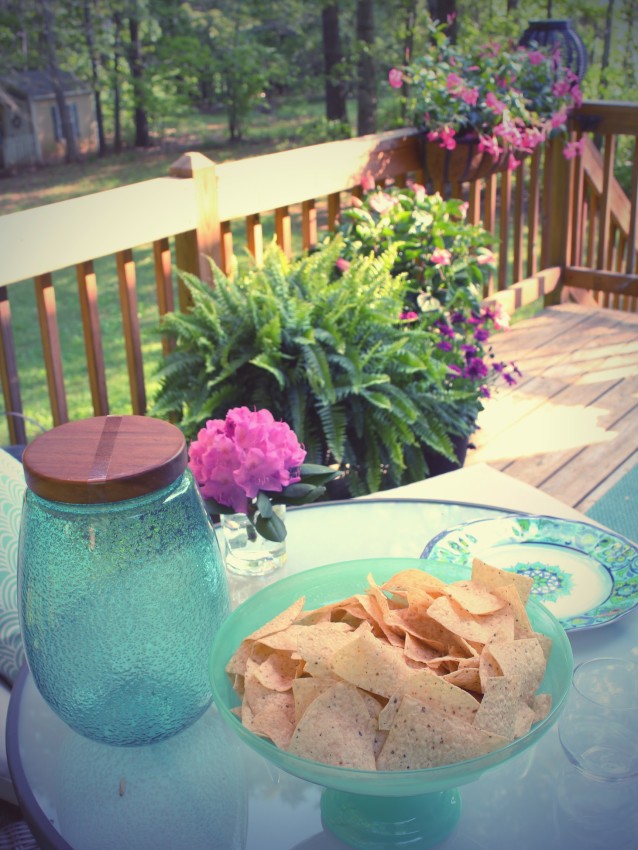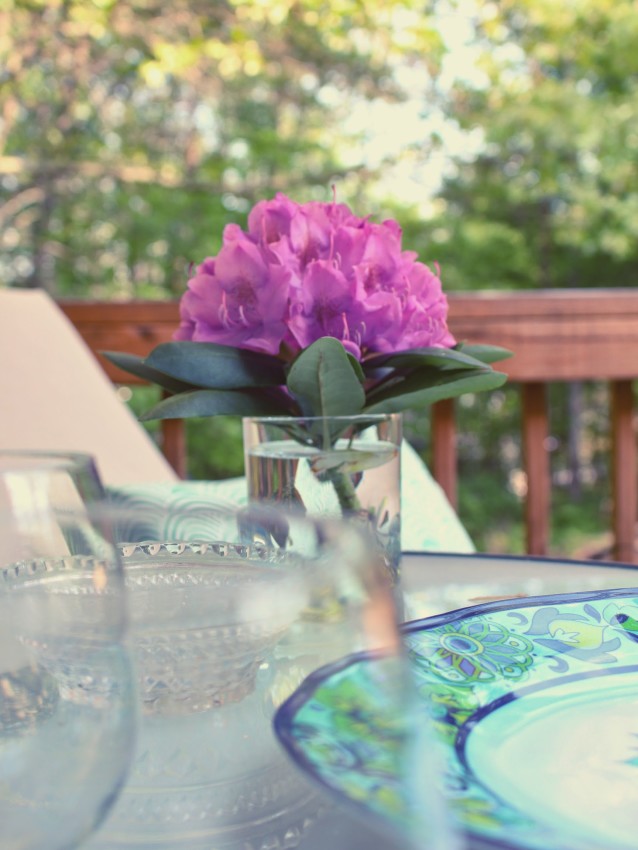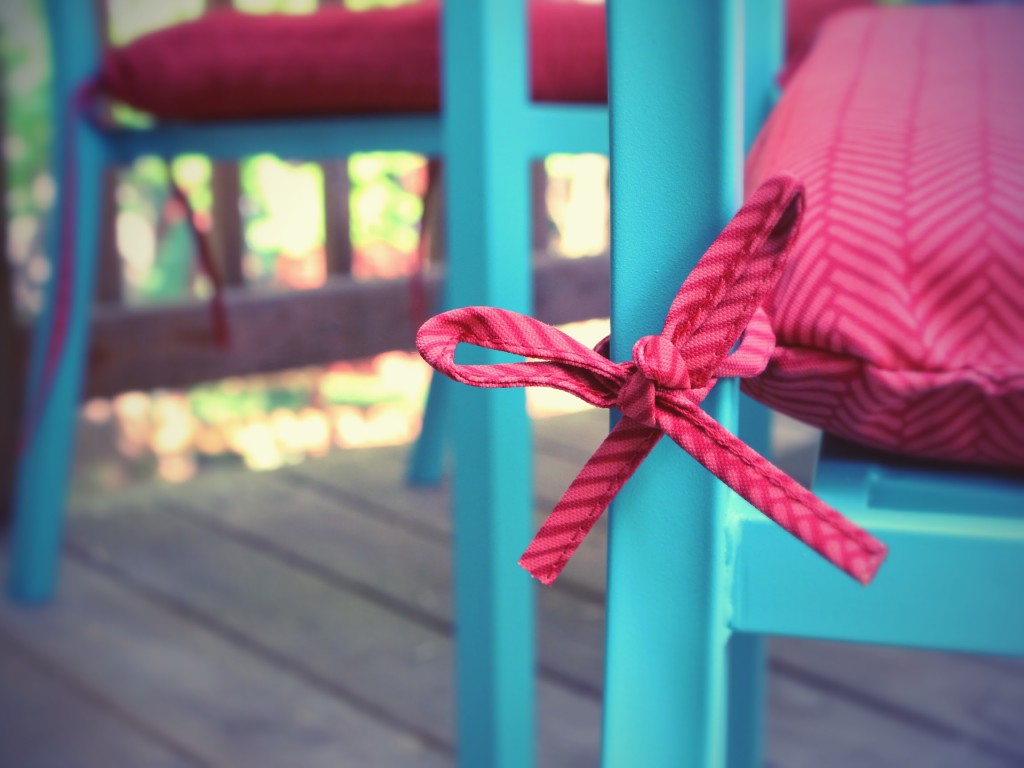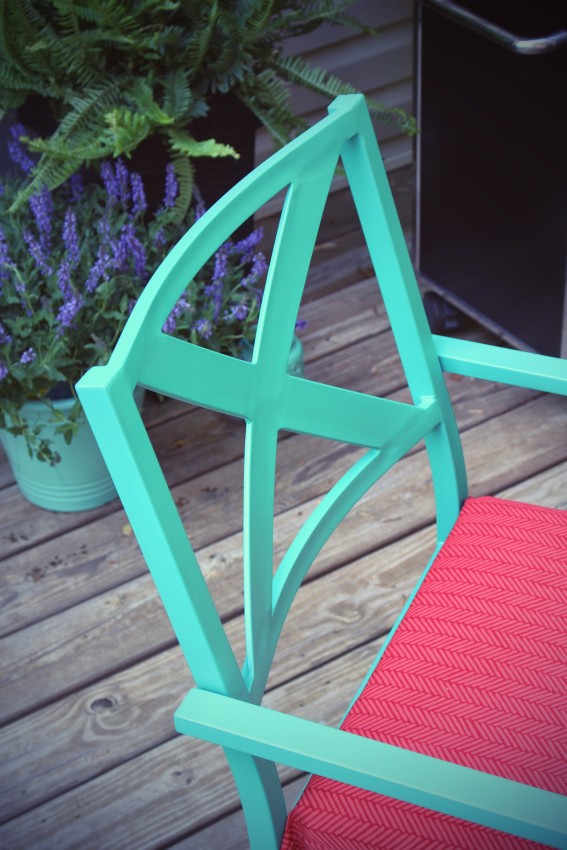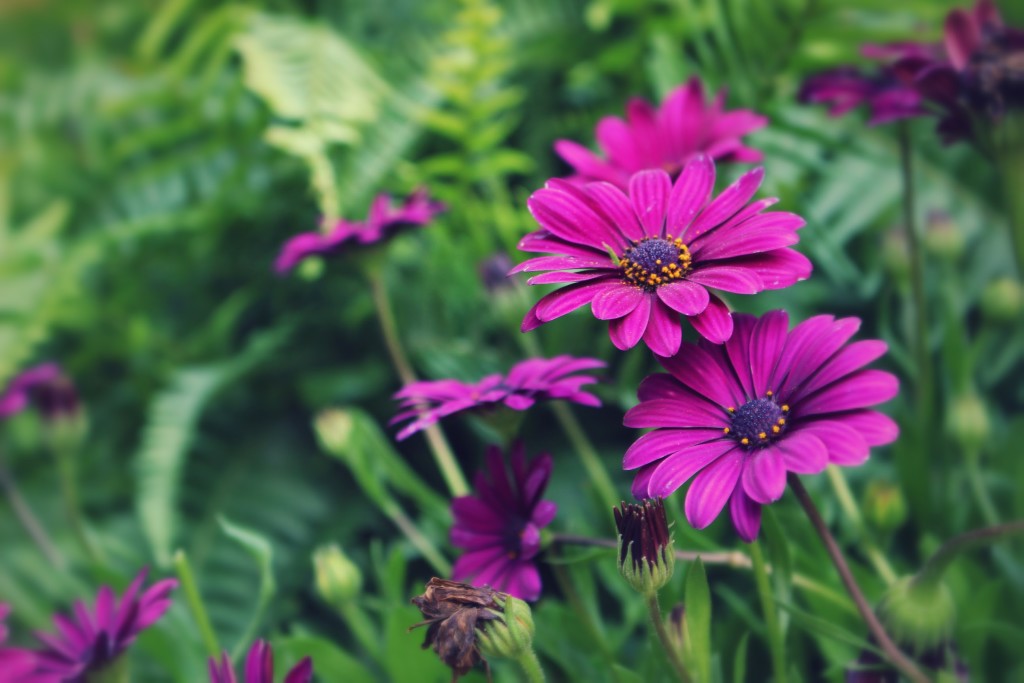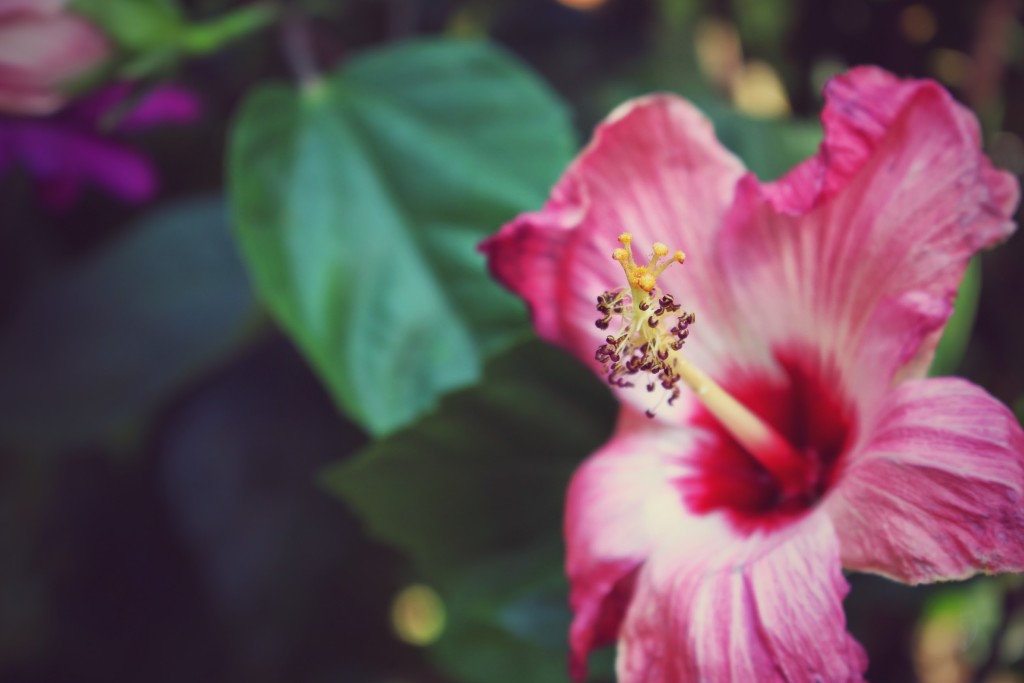 Gracie approved. And really, when the dog approves – you're golden!
Here is to hoping you have some moments this week to soak up some sunshine.